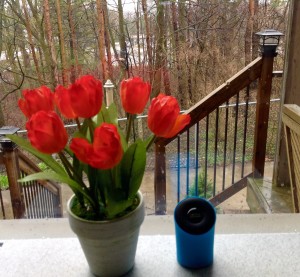 With April Showers blooms the Gadgets of Spring.
The Lepow Modre Portable Wireless Bluetooth speaker envelopes great sound in a small enclosure. Like your flowers in your garden, Lepow provides the Modre in a variety of bright sexy colors including Electric Blue, Funky Orange, Rockin' Green.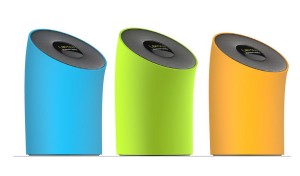 Small, light weight and portable, this speaker can be easily slipped into your pocket or purse for Bluetooth sound on the go. Compatible with Bluetooth enabled devices, the deep, crisp, enriched 360 degree surround sound accentuates your music listening pleasure, while the built-in microphone ensures that you do not miss your work commitments.
Unlike your average portable Bluetooth speaker, I like several features about the Lepow Modre including the audio enabled vocal instructions that tell you when it is Connecting to your device or when the battery is low and needs charging. The design of the Lepow Modre is inspired from trunk of Elephants. Very modern in the look and feel, it looks great on your desk or even as an accent piece in your living room. I would definitely recommend the Lepow Modre. I really like the compact, sleek design, the superb sound, and the AUX out for headphone and legacy connectivity.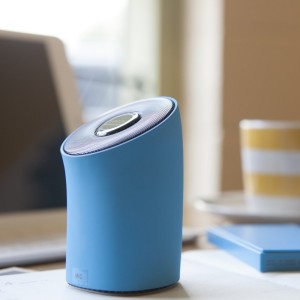 Features
Dimensions: 2.2 x 2.2 x 5.5 inches
Weight: 6.4 ounces
Input: Auxiliary, USB
Battery: 900 mAh Li-Poly 3.7V/500mA
Battery Life: 4 hour continuous play time
Charging: via Micro USB cable
Connectivity: Bluetooth V3.0+EDR (A2DP)
Distance: Up to 30 feet
For more information or to acquire: Lepow Modre Portable Wireless Bluetooth Speaker
About Lepow Global
Lepow is a global brand built upon one concept: Make Technology More Enjoyable. With refreshing ideas and awe inspiring industrial designs, we set out to revolutionize the mobile accessories industry. We believe that we can advance technology creatively and innovatively one product at a time. We believe technology and life can go hand in hand together to express all the emotions we are capable of. We believe in creating high quality products to match your high-tech lifestyle.