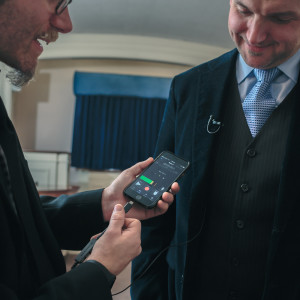 Apogee and Sennheiser have enhanced audio recordings with the ClipMic and MKE 2 digital. The new clip-on microphones from Sennheiser and Apogee will take iOS devices and users into the digital age.
Fully Gadgetized, my life and the life of my family has been transformed by great devices such as the iPhone and iPad. Capturing a special family moment at a wedding, baptism or graduation have replaced the old camcorder with simplicity and high quality video of my iPad. Within our daily tasks, Whether it be presenting at a conference, recording an interview or even (in the case of my cousin), recording notes for a patient's diagnosis, I have become accustomed to pulling out my Tablet to record.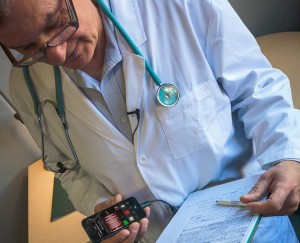 Still working in the age of legacy analog mic's for my iPad I was excited to learn about the digital clip-on microphones released by Sennheiser and Apogee at NAB. Featuring a Lightning adapter both microphones can be used with compatible iPhone®, iPad® or iPod® touch hardware. The digital clip-on mics feature a headset socket that can be used to monitor the audio that is being recorded.
What is the big deal you may ask? Well analog clip-on microphones require a mic pre-amp and audio interface to be able to record the signal. The result is sub-optimal audio recordings that is accentuated with your HD video recordings. Even with basic voice recordings, at time analog microphones tend to result in speech becoming garbled.
Sennheiser's new ClipMic digital and MKE 2 digital microphones will add a new audio dimension quality to your recordings. Both ClipMic digital and MKE 2 digital microphones are very easy to use. It is a matter of simply clipping on the mic, connecting it to the Lighting port and start recording.
The MKE 2 digital is targeted more towards the lecturer, motivator or public speaker who wants to record their speech. The MKE 2 features a high maximum sound pressure level and superior signal-to-noise ratio.
Post recording, the Apogee MetaRecorder is a professional quality two-channel audio recording app for iPhone, iPad and iPod touch. MetaRecorder allows you to:
Record mono or stereo audio up to 96kHz/24-bit resolution.
Tag keywords, notes into the recording
Organize and export recordings to Dropbox in FCPXML format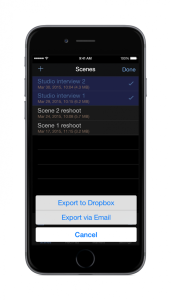 The free light version of the Apogee MetaRecorder limits users to 60 seconds of continuous recording.   Both digital mics and essential features of MetaRecorder can be controlled via the Apple Watch App.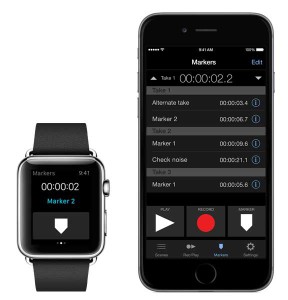 Hardware Features
Adapter: Lighting adapter for iPhone®, iPad® or iPod® touch,
Availability:
ClipMic digital mid May 2015
MKE 2 digital mid June 2015
Apogee MetaRecorder App: Available Apple App Store.
Non free version: $4.99 USD, unlimited recording without Apogee or Sennheiser interface
For more information or to acquire: ClipMic digital and MKE 2 digital
About Apogee
Apogee Electronics is an award-winning manufacturer of professional audio devices that advance audio recording and deliver ultimate sound quality, inspiring simplicity and incredible value.
About Sennheiser
The Sennheiser Group based in Wedemark near Hanover, Germany, was founded in 1945 and has gone on to become a leading manufacturer of microphones, headphones and wireless transmission systems.