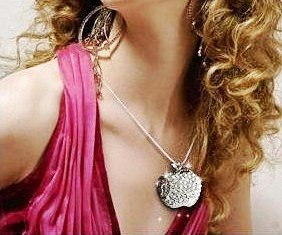 Women love technology and gadgets designed for them.  This Mother's day, why not purchase a great Gizmo that sparkles with Bling to show your mother how much you appreciate her.
Gizmo readers, it is a misnomer that Gadgets are for Guys only.  Not only do women love Gadgets and Gizmo's, they are the one's making the decisions to purchase them. According to Karen Vogel, The Women's Congress and co-founder and president of New Generation Event Solutions
Wealthy boomer women are the marquee players in our country's culture and commerce. They are educated, have a high income, and make 95 percent of the purchase decisions for their households
With Mother's day around the corner, over the next few weeks we will highlight Gadgets that appeal to women. From the latest in wearable tech to the most elegant phone cases and headphones, be in design, appearance or features, these are the most stylish gadgets to give and receive this Mother's day.
A great and yet practical device for consideration this Mother's day is the Crystal Apple Jewelry USB Flash Drive with Necklace. This elegant accessory made out of Swarovski Crystals can be taken with you to the office. Yet it is classy enough to wear for that expensive night out.   Very portable and easy to use.  Simply plug it into your computer and its ready to use.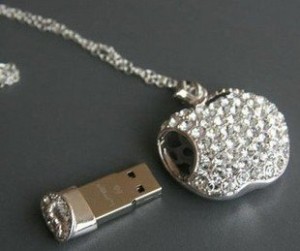 Dimension: 42 X 45 X 15mm (approx.)
Weight: 63g
Capacity: 8 GB
Material: Crystal or Ringstone and Chrome
Version: USB 2.0
Compatibility: Windows 7, Windows XP, Windows Vista, Mac OS 10+ and Linux
For more information or to purchase the Crystal Apple Jewelry USB Flash Drive