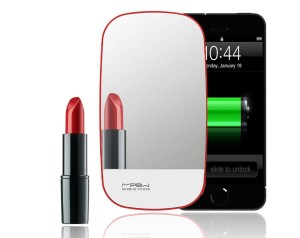 In order to create a great technology gadget you must ensure you incorporate three key principles: Innovation. Great Technology and Style.

Technology innovator MiPow has unleashed a sleek, stylish Mother's day accessory that will keep your mom's smart phone charged day and night.
The Techno-stylista MiPow portable mirror power bank, is a powerful 3000mAh Portable Battery that will ensure your mom's phone looks good while the in-built mirror will ensure she is always at her best. The soft LED back-light illuminates the mirror making it possible to use both the mirror and battery in the dark.  The suede pouch is perfect to protect and to clean the mirror.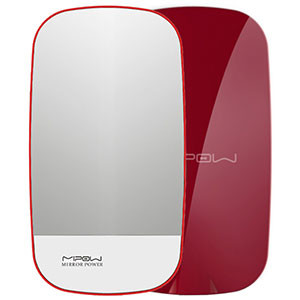 Exquisitely designed, the LED Lights provide you with a easy to understand battery level indication. Each LED presents 25% battery capacity. Available in a variety of colors, this battery should not only put a charge into your special someone's mother's day, but each day throughout the year.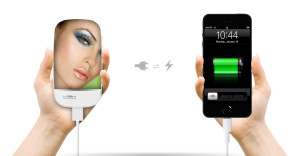 Features
Dimensions: 125 (L) x 68 (W) x 12.05 (H) mm
Battery Type Li-polymer
Battery Capacity 3.7V / 3000mAh (11.1Wh)
Output Voltage / Current 5V / 1A
Input Voltage / Current 5V / 1A
Charges: via Micro USB cable (included)
Colors: Red, Pink, Grey, Black
For more information or to acquire: MiPow Portable mirror Power bank
About MiPow
MiPow (pronounced as MY-POW, the letters "MI" stands for "myself", and "POW" represents "vitality & power") was founded in 2010 in Hong Kong, MiPow started producing iPhone accessories and rapidly expanded its product categories to cover wide selection for both iOS and Android devices. MiPow have won more than 30 international design awards in 3 years, including red-dot, IF, Good Design and IDEA.