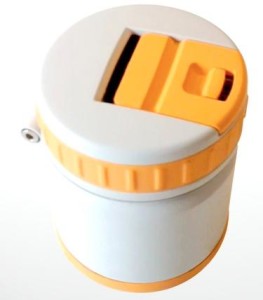 The Ultimate Mother's day Gadget gift to help your mother and mother earth.
Today's high tech cool little portable coffee machines are a great way to get a coffee, hot chocolate or tea quickly. Great for the office, even more convenient for your home. Unfortunately the K-Cup® or Keurig® cups remain with us long after we have finished with our hot beverage du jour.
Many cities and municipalities do not recycle the K-Cups® because they are way to difficult (and time consuming) due to the structure of the cup to take apart and separate the materials for their programs. As a result it is estimated that nearly 10 billion (9.8 billion K-Cups® were sold in 2014) of these small cups end up in our landfills each year. While the companies have vowed to find ways to fix this issue, a cool device created by Andrew Grantham (the father of the talking dog videos) is hoping to take a bite out of this problem.
The Podcycle is a small K-Cup® recycler that quickly separates the contents of the small K-Cups®. In order to use the device: insert your K-Cup® into the Podcycle, twist the cap. With the flick of your hand you've transformed the K-Cup® into its recoverable, recyclable and compostable materials.

Originally conceived in 2011, the Podcycle has gone through nine major prototype revisions. Hoping to take his prototype Podcycle into mass production, Grantham has launched a Kickstarter campaign and is trying to raise $60,000. Backers of $22 or more in addition to saving mother earth will also get a Podcycle.
Just in case you are wondering, the K-Cup® manufacturers are working on a recyclable solution, however they have stated that it will not be ready until 2020.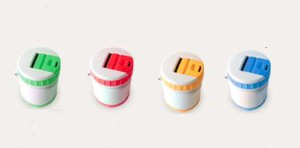 This Mother's day, buy the ultimate Gadget that will both save mother earth and have your mother thinking about you every morning she goes for her coffee.
Features
Dimensions: unknown at this time
Price: $22
Status: Seeking backers
Estimated delivery: September 2015
For more information or to acquire: Podcycle – the K-Cup® recycler