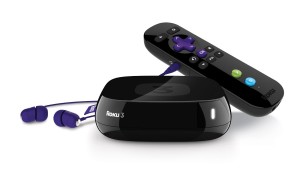 Streaming Sleepless in Seattle, the ultimate Mother's day Gizmo.
Talking with many of my friends of the opposite sex, the confirm that women love digital because of the ease of use, increase in quality of the movies and the convenience of being able to watch anything at anytime.
Our friends at California based Roku are in touch with the latest in trends. As a result they have released the Roku 3 to enhance the digital on demand streaming service. Looking to put the Roku 3 to the ultimate test, I left it in my mother's house to put it to the test with the ultimate in challenging consumers. After a week of no calls, I had to call my mom back to find out if she used the Roku 3 and if she had any issues.
Well great news, mom fell in love with the new Roku 3. She loved the enhanced remote with voice search feature.
Say it! Search it! Stream it! was the mantra that helped mom to find her movies quickly.
Roku's voice search works across traditional services including Netflix, Amazon Instant Video, Hulu Plus, Crackle, Fox Now, HBO Go, M-Go.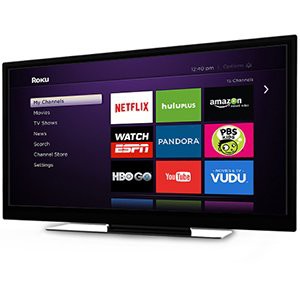 The Voice search with the new Roku 3 works simply by selecting the magnifying glass and then talking into the remote's microphone.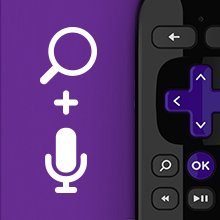 Putting my mother's strong east-Indian accent to the test with the Roku 3 I asked her to search for "Sleepless in Seattle". Expecting Roku to come back with "Clueless in Sea World" I was pleasantly surprised to see how quickly and correctly the remote found the movie. My father loved the headphone attachment for private streaming (while my mom was sleeping in the same room).
The Roku streaming service is a very easy to use but powerful platform. Roku delivers more apps than competitors, constant updates. Roku Feed alert you when new content is available to watch on a Roku channel. Another feature we really loved was the Roku was the My feed follow or "stalker option". This option allows you to be alerted when a movie (of your choice) will come to the movies or be available online to be streamed.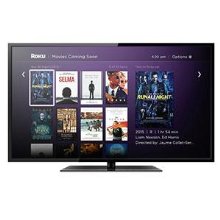 Roku also anticipates the occasional user loosing their remote and has provided the Roku app that includes the functionality of the remote (including voice control). The app is available for both Android and iOS devices.
This May give your mommy Sleepless in Seattle, 50 first dates and even Shaolin Kung Fu (oops) I mean Ghost. With the new Roku 3, you can provide her with a one stop super streaming service at the touch of her voice.
Features
Dimensions: 3.5 " x 3.5 " x 1 "
Weight: 5 ounces
Video Output 720p, 1080p
Slots: Ethernet, USB, & microSD
Wireless Networking: 802.11 dual-band (a/b/g/n compatible) with WEP, WPA, and WPA2
Wired Networking: 10/100 Base-T Ethernet
Remote: Enhanced remote with voice search, headphone jack, and motion-control (Wi-Fi Direct compatible)
USB Media:

Video: MP4 (H.264), MKV (H.264)
Audio: AAC, MP3
Image: JPG, PNG

Remote Batteries: 2 AA batteries required. (included)
For more information or to acquire: New Roku 3 Streaming Media Player With Voice Search
About Roku
Roku, Inc., is a privately held company located in Saratoga, Calif., and founded in 2002 by Anthony Wood, the inventor of the digital video recorder (DVR). The market leader in streaming entertainment devices for the TV with millions of units sold, Roku has always believed that anything you want to watch, listen to, and enjoy should simply be there on your TV, whenever you want it. Roku streaming players are renowned for their simplicity, variety of entertainment choices, and exceptional value.