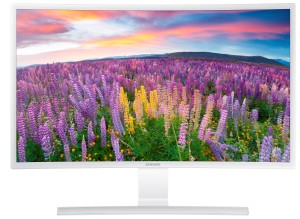 For the first woman in your life that gave you a different perspective on life, consider the ultimate in Mother's day gifts that will giver her a different view of the world.
The Samsung 23.6″, 27″ and 31.5″ Curved Full HD Monitors are the definition of revolutionary technology vision. From the High tech, modern metallic glossy look. To the VESA support that makes it very simple to mount on your wall.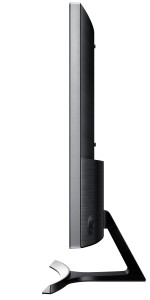 From an engineering perspective, the optimal curvature on these monitors delivers a wider area that is easier an more visually comforting on her eyes. While the monitor can adjust vertically, forward and backwards with the till screen options.  The technology behind these monitors will provide users with darker blacks, more vivid colors and sharper image details, while the 178-degree viewing angles will make sure you can see the image from almost any angle.
Outside the visual components Samsung has inserted 5-Watt, 2-channel dual stereo speakers into the curve to deliver richer, deeper sound.
In addition to the superior sound quality, all of these curved monitors include a "Game Mode" feature.  The  60Hz refresh rates and 4ms response times will make sure that users will be able to see on-screen motions clearly and smoothly without jitter or motion blur.
The new monitors will be available beginning May 2015 and will be a wonderful gift for your mother.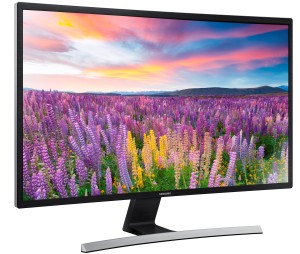 Features
Screen Size:

SE590C : 31.5-inches
SE591C : 27-inches
SE510C : 23.6-inches or 27-inches

Aspect Ratio: 16 : 9
Resolution: 1920 x 1080
Frame Color:

SE590C : black frame;
SE591C : white frame
SE510C : black frame

Viewing Angle (Horizontal/Vertical): 178°/178°
Color Support 16.7M
Refresh Rate 60 Hz
For more information or to acquire: Samsung Curved Monitors
About Samsung Electronics Co., Ltd.
Samsung Electronics Co., Ltd. is a global leader in technology, opening new possibilities for people everywhere. Through relentless innovation and discovery, we are transforming the worlds of TVs, smartphones, tablets, PCs, cameras, home appliances, printers, LTE systems, medical devices, semiconductors and LED solutions. We employ 286,000 people across 80 countries with annual sales of US$216.7 billion