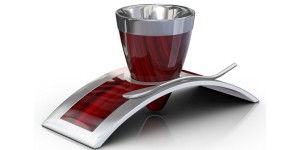 Looking for my Mother's day gift over the weekend I had the pleasure to see an amazing cup designed by Deviehl of London.  Although it may not have the Gadget options of Bluetooth, USB power and LED lights, it still has the high tech design and look that will make it the perfect Gizmo gift for mom.
The Deviehl Pacamara Cocobolo is a high tech coffee cup that was precisely engineered to extend your coffee drinking pleasure. Fine porcelain inner, silver color mirror finish, hand crafted out of Cocobolo rosewood this modern masterpiece will look more like an artistic element than a coffee cup sitting on the desk.
The Pacamara Cocobolo incorporates advanced insulation technology so that coffee stays at its optimal drinking temperature for longer. Conscience to detail and the environment the rosewood was sourced from sustainable plantations.  In addition to providing an exquisite sleek and elegant look, the rosewood also ensures the cup's resistance to damp as well as natural flexibility.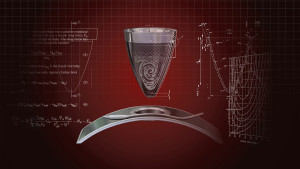 The Deviehl Pacamara Cocobolo is the perfect merger between exquisitely designed luxurious elegance and high-technology architecture. It will make a wonderful New Gizmo gift for my mother and perhaps yours.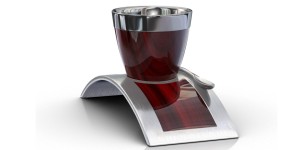 Features
Cup

Dimensions: H 8.5 x D 6.4 cm
Volume: 7cl
Weight: 110g
Material: Cocobolo rosewood, hand turned, high gloss multi-­layer lacquer polish

Chassis

Dimensions: H 3.4 x W 7.0 cm
Weight 250g
Material: Deviehlium™, silver colour brushed finish with twin inset Cocobolo wood panel
For more information or to acquire: Deviehl Pacamara Cocobolo High tech Coffee Cups