Outside work and family, there are two things I am very passionate about. Gadgets and Animals.
That is why I was very enthusiastic to read about this revolutionary technology device created by Texas innovator DogTelligent. The DogTelligent Smart Dog Collar combines the must have needs of dog owners with the can do gadgetry of wearable technology.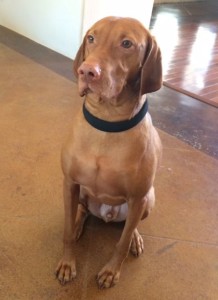 This stylish adjustable waterproof and shockproof pet collar is the Swiss army knife of dog collars. It has a health monitor to help owners track how much they feed their dogs, how often and how active their dog is. The collar has an built-in integrated speaker that allows owners through vibration and ultrasonic whistles gently and effectively train their pet.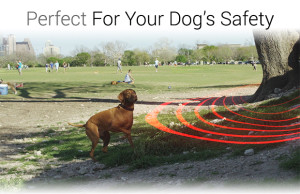 The virtual leash and fencing features make sure that you keep Fido in the yard and when he is on a walk stays close and heels. And just in case Fido gets out, the DogTelligent Smart Dog Collar has a GPS Pet Tracker to track and led lights for night safety.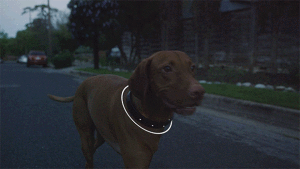 With DogTelligent we can truly say that Gadgets and Gizmos have gone to the dogs.  If you think your dog would benefit from this smart wearable pet tech, then support the DogTelligent Smart Dog Collar on Indiegogo.
Features
Sizes :

Small (8-14 inches)
Medium (13-19 inches)
Large (18-27 inches)

Sensors: 3-Axis Accelerometer and Ambient Temperature Sensors
Speaker: High Frequency (5.8KHz to 12.4KHz) Speaker
Material: Collar: anodized aluminum, TiN coated stainless steel with flexible, water-resistant TPU
Connectivity: Bluetooth & Wi-Fi
Battery: Built-in rechargeable lithium-ion battery
Battery Life: Approximately 7-14 days
OS Compatibility: Apple iOS and Android
For more information or to acquire: DogTelligent Smart Dog Collar
About DogTelligent
  DogTelligent is a passionate team focused on creating the most intuitive connected products for dogs. Individually, we are composed of technologists, entrepreneurs and marketers. Together, with you to join us, our goal is to build a community of smart dog owners, who improve their pets' lives – and their own – through improving the daily health and well-being of our four-footed friends.