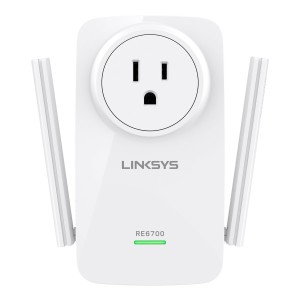 Watching World War Z, I was shocked and horrified. Unfortunately it was because of my Wi-Fi signal and not because of the Zombies.
Streaming World War Z, family members could hear me screaming in horror. I experienced first hand what it was like to be hit by Wi-Fi Zombies. Wi-Fi Dead Zones occur as a result of the radio waves of your (and my) wireless devices being obstructed or interfered with. Consequently my smart, fast-moving movie was transformed into a slow, pixel-eating scary and unwatchable blob.
Like Bradd Pitt, our friends at Linksys have come to the rescue with the launch of the Linksys AC1200 (RE6700) Amplify Wi-Fi Range Extender. Developed to boost your Wi-Fi signal up to 10,000 SQ FT, Linksys and the RE6700 will help you to identify and nuke the Zombie Wi-Fi zones. By downloading and utilizing the Linksys Spot Finder technology on your iOS or Android smartphone, tablet, or laptop you can easily identify where your Wi-Fi signal is good, and where you are exposed. This will also allow you to know visually where the best placement spot for the range extender.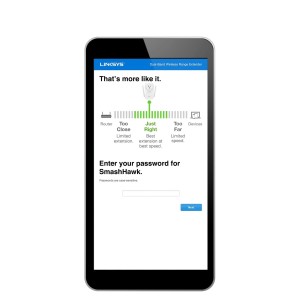 Installation of the AC1200 (RE6700) is not difficult. Simply Plug it into the wall. Pair it up with your Router and enjoy stronger Wi-Fi throughout Your Home.
The RE6700 is not Linksys agnostic, which means it works with any router or gateway including routers supplied by service provider. Integrated power outlet built into the RE6700 ensures that you maintain use of existing wall outlet.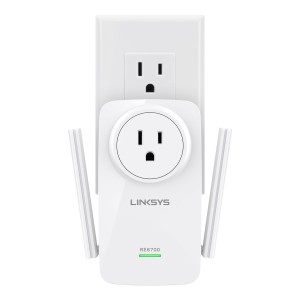 The RE6700 is equipped with a Gigabit Ethernet port for connecting a single wired device or you can plug in a Gigabit switch for connecting multiple wired devices to a wireless network.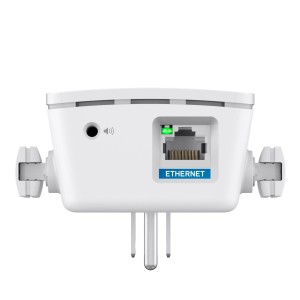 I can't wait to get my hand son the RE6700 and kiss those Wi-Fi Zombies bye bye.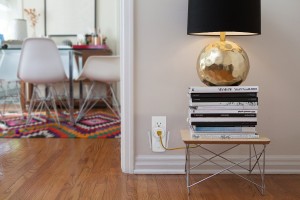 Features
Dimensions: 4 x 2.8 x 1.5 inches
Weight: 4.2 ounces
Simultaneous Dual-Band Wireless AC1200 (N300 + AC867 Mbps*)
Spot Finder Technology – for optimal placement and performance
External Antenna for better Wi-Fi coverage and performance
Auto Cross Band Technology allows for the simultaneous use of both wireless bands for providing high speed data transfer to help with uninterrupted music/video streaming and gaming
3.5mm audio jack allows users to connect speakers to the range extender to stream music wirelessly from your iOS or Android smartphone, tablet, or laptop
For more information or to acquire: Linksys AC1200 Amplify Wi-Fi Range Extender
About Linksys
The Linksys brand has pioneered wireless connectivity since its inception in 1988 with its leading innovation and engineering strategies, and best-in-class technology, design, and customer service. Linksys enables a connected lifestyle for people at home, at work and on the move, and with its award-winning products, simplifies home control, entertainment, security and Internet access through innovative features and a growing application and partner ecosystem.