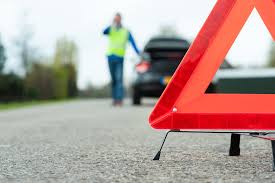 Dads love Gadgets and dads love their cars.  So why not this father's day, show your dad how you really care about him.
If dad's favorite car happens to break down instead of calling AAA or waiting for a good Samaritan to save the day, he can now pull out his "Impeccable" jump starter kit and get back on the road. The  Impecca 8,000mAh portable car jump starter kit is small enough to fit in the trunk of your car yet powerful enough to star car's and SUVs with 12V batteries.
Impecca has thought of it all in terms of emergencies. In addition the battery has a dual USB port charges 2 devices at once.  This allows dad to charge his smart phone, just in case he has to wait for help to arrive.  And for those late night emergencies it has an inbuilt LED flashlight with "SOS" safety signals to flag down help.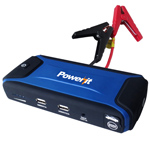 The device has an LED indicator which lets you know how much juice is left in the kit. The Impecca 8,000mAh portable car jump starter kit is priced at $79.95, and can be purchased directly from Impecca.com and other regional and national retailers. For more information, see www.impecca.com.
Features
Capacity: 8,000mAh
Dimensions:  185 X 83 X 43mm
Output: Dual USB outputs- 5V/1A & 5V/2.1A
Input- CC/CV 15V/1A
Life cycle- 1000 TIMES
Operating Temperature -20° – 60° C
Price: $79.95
For more information or to acquire: Impecca 8,000mAh portable car jump starter kit
About Impecca
Impecca brings consumers the most innovative and useful, yet affordable, products for everyday life. A leader in design, development, manufacturing and marketing of audio/video products, Impecca provides the consumer electronics marketplace with reliable products that are "Simply Impeccable."