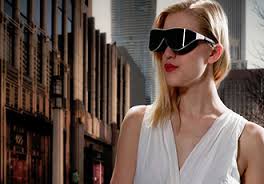 Virtual Reality is not all games.
The common mistake made by most is that VR headsets are only targeted toward gamers. Although it is true that virtual reality headsets work great with entertainment apps, there are several reasons that we find it will make an imprint into everyday life. Virtual reality headsets would be great for people who are real estate challenged (ie condos, apartments, students, offices).
Perhaps it is the bulkiness of many of some of the well know VR devices on the market (aka Oculus Rift and Morpheus) that turns off the average technology enthusiast.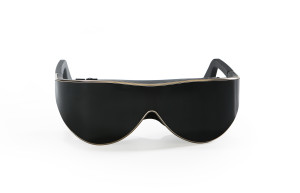 Well Gizmo Readers, the Dlodlo VR Glasses is hoping to change this misnomer. At 4 ounces, and the size of your average sun glasses, these VR glasses are anything but big. The Dlodlo VR Glasses works by pairing with your Bluetooth Devices. No PC is needed. For those that wear corrective glasses for their vision, you need not wear them while wearing these VR glasses. No Need to Wear corrective glasses as the Dlodlo VR glasses adjusts the distances 58-70mm for vision problems
The Dlodlo VR Glasses support 2D/3D switch video, 4K video displays and provides the largest 110° Field of View (FOV). its full HD resolution of 2K with a 16:9 aspect ratio and the fastest 120Hz refresh rate ensures that no dizziness, distortion, Lag, or Screen Door Effect is felt by the wearer.
The Interactive mode on the VR glasses have touch and move-enabled controls. Multi-language support is available to support various regional requirements.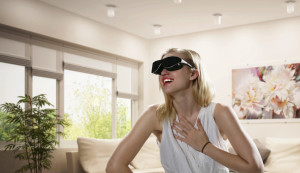 Given the size and price ($699 USD) Dlodlo should make an impact into many sectors outside of the gaming, including Video Entertainment, Education, Sports, Medical, Real Estate & much more.
For more information on this great headset, see www.dlodlo.com
Features
Dimensions: 163.3×54.4×30.3mm (not including glasses' arms).
Weight: 4 ounces (120g)
Colors: Available in Black, Ivory and Champion Gold
OS requirements: Android 4.4 OS
Sound: Built-in Bluetooth 4.0
Battery: Rechargeable 2000mAh battery via Micro USB cable
Connector: Micro USB 2.0, OTG and stereo headphone
View: 110° Field of View
Supports external stereo headphones audio-wide
Built-in Microphone
Multi-language support
Availability: May 27th, 2015
Price: $699
For more information or to acquire: Dlodlo VR Glasses
About Dlodlo
Dlodlo is a global leading company in virtual reality technology research and development. Dlodlo focuses on VR Glass product design, development and platform services. Since their establishment, Dlodlo have been committed to smart VR glasses design for the ultimate Virtual Reality experience. Founded by Li Gang, an entrepreneur with over 10 years experience developing software and internet products, Mr. Gang also founded Kanbox, which was acquired by Alibaba Inc. for over 100 million dollars. The Dlodlo creative design team includes former Motorola, Olympus, Tencent, Huawei, Kingsoft, and Alibaba designers.