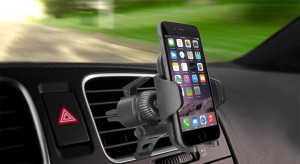 Driving and navigating cities can be challenging especially if you are by yourself.
Although Bluetooth enabled technology has provided increased flexibility, there are times when you just have to take a quick look at your Smartphone or GPS. Macally has designed a Vent mount for your car and your smartphone and GPS that will help you to keep both of your hands on the wheel but allow you to take a peak, .
What I love about the Macally Adjustable Car Vent Mount is that it is small enough to throw into my travel bag and flexible enough to be attached to any vehicle. The device allows you to go hands free by safely mounting my tech without blocking my line of site while driving. A wonderful alternative to those nasty suction cups that leave marks and sometimes don't work very well.
Capable of fitting your tech gadgets between 1.77 inches (45 mm) and 4.1 inches (105 mm) the Macally Adjustable Car Vent Mount is the ideal solution for smart phones and most GPS devices. Macally is capable of swiveling your device 360 degrees, offering you the best viewing angle for navigation without blocking your driving view. At an instant you can transform your smartphone and GPS into your on-board high tech co-pilot.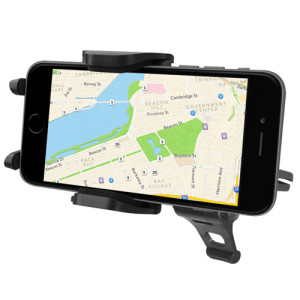 Utilizing the Macally Adjustable Car Vent Mount is very easy. Simply put the mount on the desired height in the car you can adjust the back clamp by turning the knob on the back clockwise to tighten. Now insert your device on to the soft rubber grip and back support and rest it firmly on the two device legs. Push gently the adjustable grip and lock your mobile device securely. Removing your device after you are done is even easier. Press the buttons on the back and voila your phone has been dismounted.
Macally makes sure that even when you are on the road, your most important gadgets are secure.
Features
Dimensions: 3.23 inches, 4.8 inches
Weight: 7.68 ounces
STEADY AND SECURE: Soft rubber grip and back support to protect your mobile device from scratching
Supports devices between 45 mm (1.77 inches) and 105 mm (4.1 inches)
Quick Installation: no tools or adhesive required
For more information or to acquire: Macally Adjustable Car Vent Mount
 About Macally
Our mission is to to provide those users with the highest quality and value product which exceeds their expectations and provides an effortless and pleasant interface with their PCs.