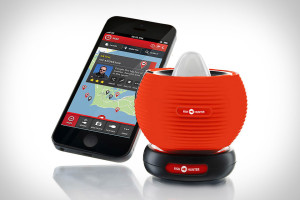 FishHunter portable fish finder is the ultimate Gadget for your Dad.
If you are like me and looking for a a great gift idea this father's day then perhaps I have found a solution for both of us. Whether amateur or professional, the FishHunter Sonar portable fish finder combines Dad's two favorite things fishing and great technology.
Very easy to use, simply download the free FishHunter app on your Android or IOS mobile device. After attaching the portable sonar device to your line, pair it with your phone via Bluetooth and cast away.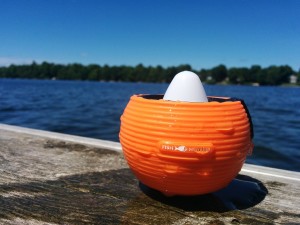 The FishHunter app will now provide you with a birds eye view of the water. You can track the location of the fish, check the water temperature and map and log the lake for future expeditions. In addition to this the app designed by fishing gadgeteers provides you with must have fishing information including, moon forecasts, weather forecasts and an extensive database of both fish species and fishing locations.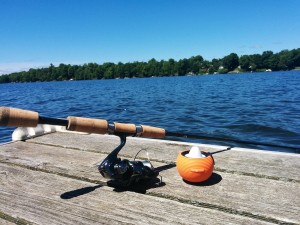 Designed or our all year round fishing, this device is ideal for both summer and winter ice fishing. The FishHunter Sonar portable fish finderis light weight,environmentally safe, rugged and weather proof. In addition to the features on the app, what will appeal to my father is that no matter where he is fishing, whether on a boat or the dock, he will get the latest information on the fish below his hook. The accurate fish-view mode means that anyone with a smart phone or tablet can find fish.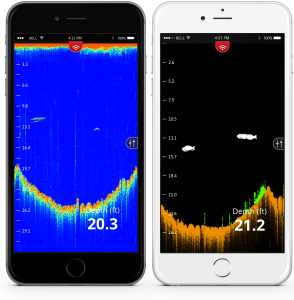 Features
Dimensions: 2.8 x 2.8 x 2.8 inches
Weight:

FishHunter body 117.5 g,
Battery charging dock 24 g,
USB-mini cable 16 g.

Compatibility: Works with iOS and Android 4.0+ phones and tablets (with Bluetooth).
Body Material: Polycarbonate and silicone.
Bluetooth Distance: Up to 140-160ft (40-50 meters)
Power Supply: Internal 3.6 VDC 600 mAh battery.
Operating Time: 6-9 hours if used on the water surface continuously. 500+ hours if it is waiting (or sleeping/not in use).
Casting Range: Up to 45m (150 feet)
Fish Finder Depth: Up to 40m (133 feet)
Charging Time: 2 hours (to fully charged)
Battery Life: 6-8 hours (single charge)
For more information or to acquire: Fishhunter Sonar portable fish finder
*Disclaimer: Compatible with North American & international versions of Samsung Android smart phones and North American & international versions LG handsets with Android 4.0, 4.1 and 4.2. The handset must have the necessary hardware (Bluetooth, high resolution GPS) and software (Google Play Services). Taiwanese (HTC) and Japanese (Sony) handsets are not guaranteed to work with the FishHunter fish finder device.
About FishHunter Inc.
FishHunter Inc. was born in the primordial marsh between fishing and science. It was a business conceived in the possibility of sharing a small but powerful fish finder connected to a world class fishing app for Apple and Android phones. Powered by some clever Canadians that love fishing, the company embraces the business challenge of marketing the mobile app and gadget all over the world.