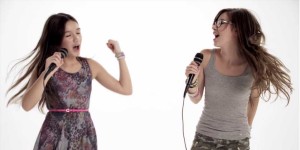 This summer enjoy the sun, and pump up your BBQ parties with song by Singtrix.
The Singtrix Party Bundle Premium Edition will allow you and your guests to sing like Mariah and Maroon 5 without being limited by your vocal abilities.
From the company that convinced all of us that we could play the guitar like Clapton with its Guitar Hero, Singtrix compensates for our acoustic ineptitude with its natural pitch correction and voice harmonization science. Having tried it at CES I can confirm it can transform even the worst vocalize into pro quality sound.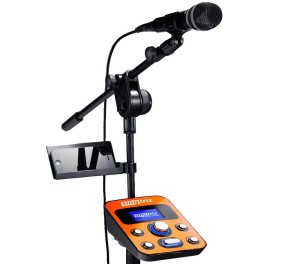 Simply connect the Singtrix Party Bundle to your smart phone or any audio source (ie smart phones, tablets, mp3 players and computers) that has a 3.5 millimeter connection select from the 300+ amazing vocal effects and Hit the effect button.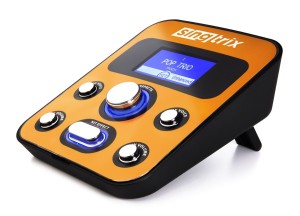 Listen and be amazed as Singtrix transforms your inept voice into a 4-part vocal harmony super group. So this summer, crank up your BBQ and heat up the fun and your voice with Singtrix.
Features
Dimensions: 21 x 14 x 14 inches
Weight: 25 pounds
Natural Pitch-Correction and Hard Tune
Instant Back-Up singers with the press of a button
Custom Pro Quality Microphone with Built-In "HIT" Control –
works with any audio source that has a 3.5 millimeter connection
For more information or to acquire: Singtrix Party Bundle Premium Edition
About Singtrix
For over 18 years, the Singtrix team has been committed to making musical performance experiences for everyone to enjoy. Our pop culture music products, such as Guitar Hero®, MTV Drumscape® and Singtrix®, made history. They bring music culture to the forefront and have made playing an instrument a thrilling social experience for all ages.