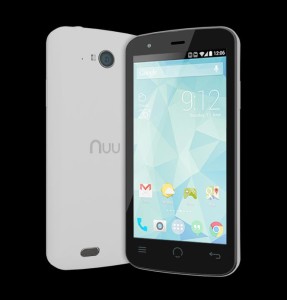 NUU Mobile has been creating a stir recently with its newly released affordable smartphones. The latest is the NUU Mobile X3.
Most Smartphones today tend to look alike. However the NUU Mobile X3 has several features and a price range that makes it stand above the rest. At an affordable $179.99, this unlocked Android based device can run on both LTE + GSM Networks. Don't let the price of the X3 fool you. NUU has invested a lot of effort in designing an outstanding device.
The material of the X3 is lightweight and the construction is impeccable.  The phone is available in black or white. X3 also has optional colorful interchangeable backs (sold separately) that allow you to personalize the device. Running Android 4.4 KitKat on a Qualcomm® Snapdragon™ 410 Processor I found the smartphone to be quite fast. At 4.8 oz in weight and with a 4.5 inch 960 x 540-pixel screen, the X3 fits nicely into your pocket.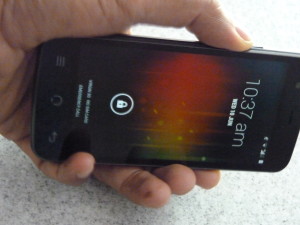 The X3 comes with Dual-SIM slots. A great feature that enables your typical traveler to insert and leave SIM cards in the slot and enable them via the software.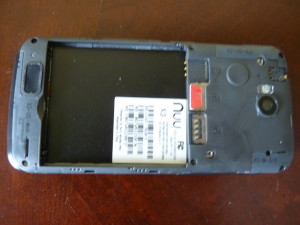 The battery life on this phone is above decent, with an advertised 5 hours HD video watching or 225 hours standby NUU has addressed one of my peeves of having my smartphone die while sitting in my jacket pocket. I found the call quality to be great. I had no trouble with my local 4G LTE network. Both Video playback and Audio quality were excellent.
For consumers, the afford-ably priced NUU Mobile X3 is an excellent addition to the market. Amazingly well designed technology at a surprising cost conscience price.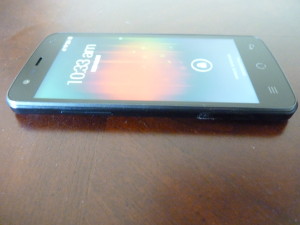 Features
Dimensions: 5.25 x 2.6 x 0.36 (in)
Weight: 4.8 (oz)
Processor: Qualcomm® Snapdragon™ 410
Operating System: Ships with Android 4.4 KitKat, upgrade to Lollipop in Summer of 2015
Networks:

LTE + GSM (Dual-SIM, Dual-Standby)
– SIM 1: 4G LTE (micro-SIM)
– SIM 2: 2G (micro-SIM)

Display: 4.5″ qHD
Resolution: 960 x 540 (245 PPI)
Video: Recording Resolution: 720p @ 30 fps
Battery: 2000 mAh with PMIC
Battery Life:

5 hours HD video watching,
25 hours music playing,
8.5 hours continuous phone calls,
225 hours standby

Connectivity: WiFi 802.11 b/g/n, micro USB v2.0, Bluetooth® 4.0
Storage:
Built-in ROM: 8 GB
RAM: 1 GB
Expandable with microSD™ (up to 32 GB)
Colors: Black and White, optional interchangeable backs (sold separately)
For more information or to acquire: NUU Mobile X3
About NUU Mobile
NUU Mobile devices are built to withstand the everyday occurrences of daily life. At NUU Mobile, we apply the highest standards of quality in both design and testing for each of our smartphones. There is no exception. Every device is tested individually with one common goal: to ensure the best wireless experience for our customers in the connected world.