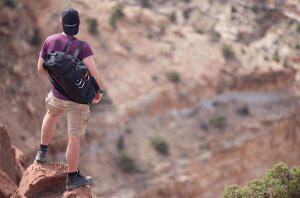 Meet the ultimate in travel intelligence accessories.
The DUFFLER One is an interactive smart bag for the technologically adventurous. Small, lightweight, waterproof and available in a variety of colors, this smart bag goes beyond the traditional travel accessory.
The DUFFLER One lets the astute traveler, digitally document notes, images or memories of your trip. The app connects your digital journal with your social media accounts on Facebook and Instagram. How does it do it? The DUFFLER Beacon is a small gadget that is syncs up with your smart phone via Bluetooth.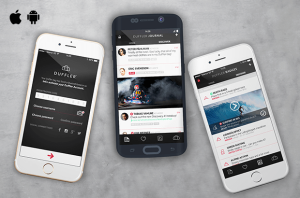 In addition to sharing information, it receives automatic updates for your current position including temperature, movements. When activated, the DUFFLER Beacon also doubles as an alarm which audibly notifies you if your bag or smart phone happen to get separated.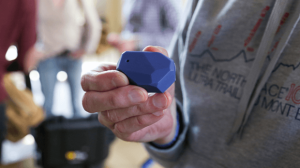 The DUFFLER One hopes to enhance your experiences by providing you with challenges which they hope will inspire you to find new corners of the world. With every challenge comes a reward for success. DUFFLER will send you a small badge to be attached to your bag as a token of your achievement.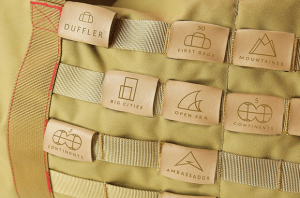 This summer explore and expand your horizons with a Smart, Adventurous companion by DUFFLER.
Features
Dimensions (LxWxH): 22.5" x 10.5″ x 11.8″
Weight: 1 kg / 2.2lbs
Beacon battery life: ~3 years
Connectivity: Bluetooth
Features:

Alarm
Automatic updates for position, temperature, movements
Social media; like Facebook and Instagram

App OS: iOS and Android
Colors: Coyote (Medium Beige) and Tarmac (Green/Gray)
Materials:

PU coated Nylon, 200 g/m2
Lining: 100% PES, 117 g/m2
Durable YKK Brass Zipper

Warranty: 10 Years
Status: Crowdfunding campaign on Indiegogo
For more information or to acquire: DUFFLER One Interactive Smart Adventure Bag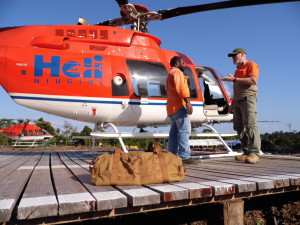 About DUFFLER
DUFFLER is based in Stockholm, Sweden, but is truly a global brand. Our ambition is to establish DUFFLER, not just as great bags, but also as a platform for vagabonds and active people to find new breathtaking experiences.