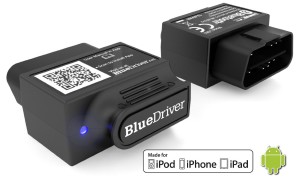 Home car diagnostic tools traditionally have been comprised of low tech tools found in your toolbox. Lemur Vehicle hopes to change this trend by introducing a sophisticated, sleek and compact high tech tool called the BlueDriver®.
Whether in the garage or on the road the BlueDriver® is the next gen mechanic lite in the palm of your hand. BlueDriver® is an upgrade to simplistic OBD-II scan tools and code readers that not only allows you to pull codes from your car's computer but it will also provides you with detailed information and the ability to clear the codes.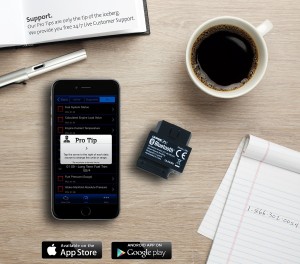 BlueDriver® can be the first line of defense for today's professional mechanic and the main go-to tool for home mechanics also. Check for whether or not your vehicle is ready for local emissions test or other information including:
Read & Clear (Check Engine, ABS, Airbag, Transmission, etc.) codes
Repair Reports
Freeze Frame Data
SMOG emissions test.
On-Board Diagnostic System Monitors
Live data supported by your vehicle(s)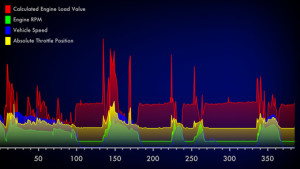 Installation of BlueDriver® is literally plug and play. Simply download the free BlueDriver® app, sync via Bluetooth and you are ready to proceed.BlueDriver® works with all makes & models of cars and light trucks that are 1996 or newer sold in the U.S. and Canada.
BlueDriver® is a hacker-proof, lightning-fast and cost effective solution. In seconds it turns your smart phone or tablet into a sophisticated diagnostic scan tool.
No Subscription Fee required and no app purchase. BlueDriver® is a simple car fault-finding and diagnostic tool for both professional mechanics or the DIY enthusiast.
Specification
Dimensions: 5 x 3.3 x 2.2 inches
Weight: 3.2 ounces
Connectivity: via Bluetooth
OS Compatibility:
Apple devices (iPhone, iPad, iPod touch) running iOS 7.0+
Android devices (phones, tablets) running Android 4.0+
App: Free download of BlueDriver® app on iTunes and Google Play stores /li>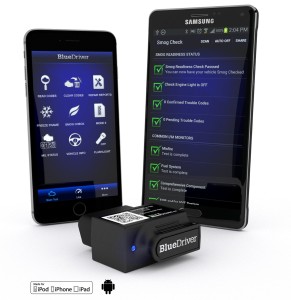 For more information or to acquire: BlueDriver® High Tech Car Diagnostic Device
About Lemur Vehicle Monitors
Lemur Vehicle Monitors take complex problems and provide simplified working solutions for the automotive, insurance and heavy equipment instrustires.