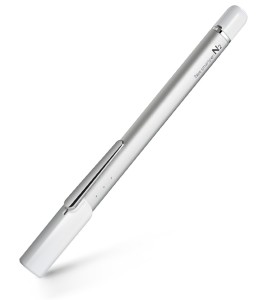 One of the most controversial questions of our times is what is better paper or digital ? For technologists, like myself, digital copies are the most technologically advanced and environmentally perfect solution. However, there is still a large market of traditionalists that still prefer the touch and feel of paper found in a hard copy of a book.
On the eve of CE Week 2015, our friends at NeoLAB have stepped right into the middle of the debate. Sleek, stylish and lightweight, the Neo smartpen N2 provides a solution for both analog and digital enthusiasts.
Users can simply start writing into their notebook with the N2. The Neo smpartpen N2 stores up to 1,000 pages in the pen's memory. You can then sync later (via Bluetooth) when you re-connect with your smart device.
The NeoLAB app, Neo Notes, works in tandem with the patented paper to convert your analog writings and drawings into digital files (text, pdf) and images.Your handwritten notes can be transcribed into digital text through MyScript's engine. You can automatically sync your notes with Evernote or you can choose certain pages to sync.  Your drawings can be exported in a scale-able image, which can be used for professional designer tools such as Photoshop or Illustrator.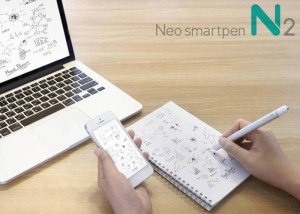 There are many other features built into the N2, that distinguishes it from its digital competition. First of all, unlike others, the N2 is lightweight and thin and feels like traditional pens.  Secondly, the N2 is compatible with standard D1 multi-pen refills.  So when you run out of ink, you do not have to pay an arm and a leg for a refill.
The Neo Notes mobile app supports both audio and video playback features.You can also add, delete, and replace pages in a PDF file. In addition to being able to email, NeoLAB allows you to Share your notes with social media services, cloud services (ie Dropbox or Google Drive).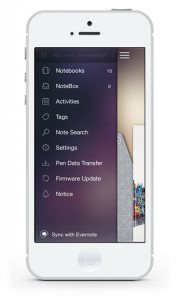 Perhaps the Neo smartpen N2 has finally solved the digital vs audio paper debate with a solution that provides the best of both worlds.
Technical Details
Dimensions (LxWxH): 6.14 inches, 0.43 inches, 0.43 inches
Weight: 0.8 ounces
Material: aluminum body
Processor : ARM 9 Dual Core Processor
Battery Life:

Standby Time: 12 hours
Continuous Operation Time: 5 hours
Smart Power savings with Auto on and off sensors

Connectivity : Bluetooth 4.0 BR / LE
Internal Camera : 120 PPS High speed camera
Colors : White + Silver / Black + Titan
App: Free 'Neo Notes' app downloadable on iTunes and Google Play store
Storage: up to 1,000 pages by itself
File format: Text, PDF, Image
Compatibility:

Software: Android 4.1.2+ and iOS 7.1+ devices
Devices : Samsung Galaxy, Sony Xperia, iPhone 5, HTC one, etc.

Language Support: more than 10 languages that you can transcribe.
  For more information or to acquire: Neo smartpen N2

About NeoLAB Convergence We are developing nCode technology for reading books (Touch & Play) or making solutions for writing on notebook with a ballpoint pen (Natural handwriting) into digital storage and create a new value and history of pen and paper (Paper 2.0).