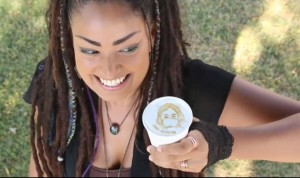 We have seen many examples of 3D printing. Whether it be used to create smartphone cases, fashion accessories, medical devices. At CE Week 2015 in New York, Tel Aviv based Steam CC has educated the masses in displaying another new use of the 3D printer.
The Ripple Maker is a merge of technology and Art. By combining patented 3D printer mechanics with Ink-Jet printing technologies baristas and home coffee enthusiasts can transform the sublime latte into sensational modern art.
The Ripple Maker requires no special training. Coffee lovers can use the app to browse Ripples' content library or submit their own image, picture, design or message that gets sent to their local Ripple Maker to produce.
Simply press the RIpple button, watch the cup lift up and in 10 seconds or less the Ripple Maker will create a high quality image or message on your coffee foam from coffee bean extract. As no artificial color is added, Ripple images are produced in "Coffee Scale" – coffee based shades rather than full color.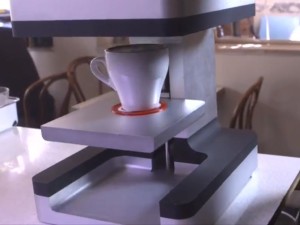 Yossi Meshulam, CEO of Steam CC also announced that Lufthansa will be the first global brand to adopt the technology and bring this new medium to their customers in First and Business Class lounges later this year. Currently the Ripple Maker is available for pre order and is expected to ship in September of this year.
I love the ability of this device to customize or personalized your coffee. By expanding the 3D Ecosystem for barista professionals and aspiring barista. Ripple will enhance both the coffee drinker and coffee maker's experience.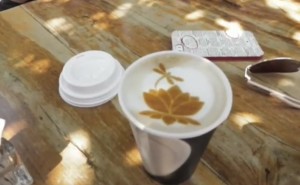 Features
Machine Footprint: 8.5″ x 10.5″
Communication: Wi-Fi
Cups: Adjusts automatically to coffee cup sizes up to 7″ high and 4.5″ wide
Ripples are produced within 10 seconds
Content library: 100's of images and messages to choose from;
Ripples' content library is an open platform for any Ripple artist to submit images for consideration
Availability: shipping September 2015
Price: $999
For more information or to acquire: Ripple Maker
 About Steam CC
Steam CC is a privately held, ventured backed company based in Tel Aviv, Israel.