Tennis is no stranger to incorporating new technologies. Whether it be migrating from legacy wooden racquets to the modern Graphene. Or leveraging electronic line judges and instant replays to take the controversy out of the game.
On the eve of Wimbledon, Singapore-based 9 Degrees has launched QLIPP, the ultimate in high tech Tennis performance sensors. Targeted towards the tennis enthusiast, this device will take your game to the next level. Working with your mobile phone, the QLIPP App works in conjunction to record, analyze and provide you with feedback. QLIPP is compatible with all Tennis racquets and works with both IOS and Android based devices.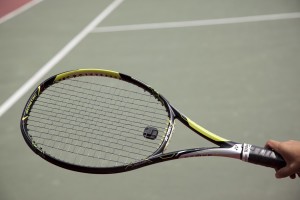 In order to utilize this cool device simply twist and lock it on to your racquet. After you have securely attached it, the QLIPP will begin to record your swings and movement. When the ball hits the racquet, data is sent from the QLIPP transmitter to the App on your smartphone via Bluetooth 4.0 wireless protocol.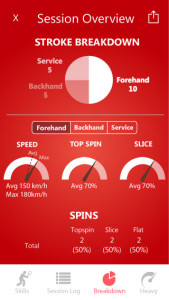 You can record every stroke and see detailed stats. QLIPP, provides measurement and video capture of a player's strokes, spin, shot speed and sweet spot accuracy.In addition, the app has voice feedback so players can hear the app relay their stroke information while they are still on the court playing. Historically the QLIPP app tracks your improvement so that you can see what parts of your game you need to work on.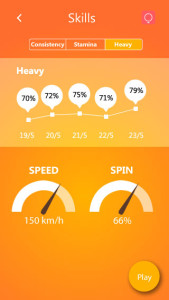 Currently 9 Degrees Freedom has a working prototype and is looking for backers for its QLIPP Indiegogo campaign to build the mold, purchase materials and gain FCC and CE Bluetooth certification of QLIPP.
Features
Dimensions (L x W x H): 1.16 inch x 1.01 inch x 0.58 inch
Weight: 8g
Connectivity: Bluetooth 4.0 Low Energy
Battery:

Charging Time: Max 1.5 hours
Operating Time: ~4 hours

Android Compatibility: Android 4.3+ Jellybean with Bluetooth 4.0
IOS Compatibility: iPhone 4S, 5, 5C,5S,6, 6+,
iPad 3, 4, Air 1, Air 2, Mini 1 Mini 2, Mini 3
Status: Indiegogo campaign
Price: Early Bird specials of $79 USD (for one unit)
For more information or to acquire: QLIPP Tennis Performance Sensor
About 9 Degrees Freedom
Singapore-based 9 Degrees Freedom is a product design think-tank founded by Donny Soh and Cen Lee, both avid sporting enthusiasts who share a passion for creating innovative lifestyle sports technologies. Founded in February 2012, 9 Degrees is a spinoff of A'STAR, a company that incubated under NTUitive where Soh served as lead on several projects.