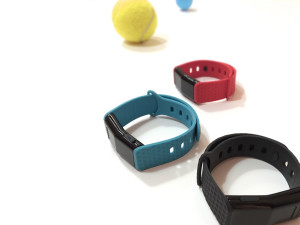 On the Championship weekend at Wimbledon, we began to have introspective thoughts of this beautiful game.
Looking a Serena on Saturday we remember how she has taken the game to the next level and perhaps will surpass Steffi Graf's record of 22 Slam titles. On Sunday we are in amazement of how Roger Federer seems to not only push off father time, but still is dominant over many of the young up and coming tennis stars.
Hoping to create the future William's and Feeder's Pulse Play is the ultimate innovative wearable tech for tennis. Founded by three-time Grand Slam doubles champion Andy Ram, Pulse Play is about giving amateur and recreational players the professional playing experience.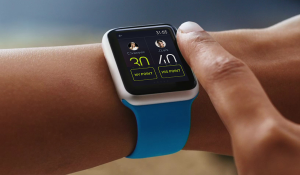 Lightweight, Sleek and very sexy, this smart watch will not only keep track of time. Pulse Play is the worlds first wearable tennis score keeper and player ranker. You will be able to find players based on your location and level of play.  For tennis enthusiasts, it means that you can improve your game even when you are on vacation.
It also helps to eliminate any dispute over scores with the inbuilt scorekeeper.  Just like the pro's in Wimbledon you too can hear the score announced professionally.  You can also select from a variety of personalities (ie Homer Simpson) to call out the score.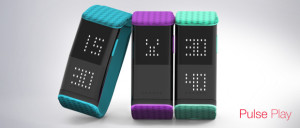 Pulse Play effortlessly connects with any Bluetooth compatible phone for fast syncing with the mobile application. Compatible with both Android and IOS phones, the Pulse Play app gives you all your match data in one beautiful interface. You can easily review previous matches, track your improvement over time, and see how you're matching up against your friends, other local players, or even players from around the world. You can move up and down the ranks based on your game play.
Features and Specifications
Dimensions: L x W X H 47 mm x 23 mm x 9 mm
Weight: 32 g
Display Interface: LED
CPU: TI MSP 430
Battery: LIPO (Lithium Polymer)
Battery Life: ~ 10 years
Charging: Micro USB
App: IOS & Android
Colors: Ice Blue / Red Crimson / Black Onyx / Snow White / Royal Purple
Court Green / Sunshine Yellow / Turquoise Gem
Status: Looking for supporters on Indiegogo
For more information or to acquire the: Pulse Play smart watch for tennis players