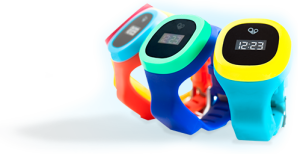 Although school is out children need to be reminded to be on high alert. Whether at a large fair, small playground or in the local mall, it is easy for kids to wander away.
The hereO® World's Smallest and Most Advanced Cellular GPS Watch For Kids 3 years and older. Lightweight, waterproof and available in a variety of eye catching colors.  In conjunction with your (IOS or Android) smart phone hereO® is a tool that will help you track and find your child.
The features I love about the hereO® are the SAFE Zone tags that allow the parents to define safe play areas. Wi-Fi enabled the hereO® allows indoor tracking whenever an indoor map is available.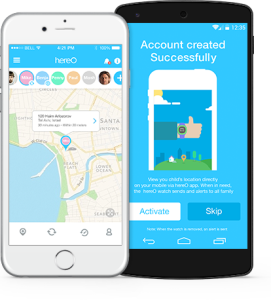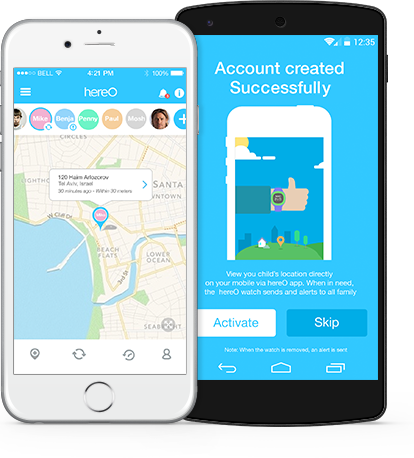 The hereO® App provides real-time location information including location history, live-updates and panic alerts. It also alarms if someone tries to remove the watch without authorization. HereO® comes Equipped with a built-in SIM card that works in over 120 countries,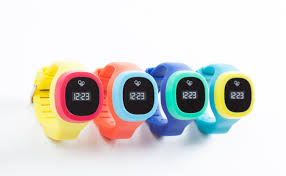 Features and Specifications
Sizes: 125-155 mm
Weight: 40 g
Battery: Up to 16-60 hours between charges (depending on usage), USB charger
Communication: GSM | GPS | WiFi
App: Available on both iOS and Android. HTML5 will be available for other operating systems in late summer.
Real-time tracking
Quickest directions to family members.
Alerts:
SAFE-ZONE – for frequently visited areas
PANIC – in case of emergency
TAMPER – if someone tries to remove the watch
Shipping Date: June (sold out), August 15
For more information or to acquire the: hereO® GPS watch
About hereO®
Founded in 2011, hereO® is the first complete end-to-end family location service. The hereO® GPS watch is the world's smallest real-time GPS tracking device created specifically for children three years and up.