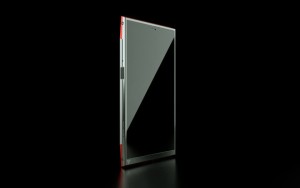 Turing Robotic Industries has unleased a stronger, more secure phone that is not your traditional consumer phone.
The Turing Phone™ is powered by a Quad core Snapdragon 801 processor running Android OS ver 5.1 (lollipop) on a 5.5 " display and is available in 16 GB, 64 GB and 128 GB storage. However there is much more to this smart phone than distinguishes it from its competition.
The Turing Phone™ is made out of Liquidmorphium™, a liquid metal alloy that is tougher than either titanium or steel that will ensure this smart phone will take any pounding you give it. In addition the The Turing Phone™ is covered with a nano-particle material making it IPx8 waterproof.
In addition to a biometric fingerprint scanner, under the hood, every Turing Phone™ comes with a unique Turing Imitation encryption Key. Turing Robotic Industries bundle the master public and private encryption keys onto the hardware chip..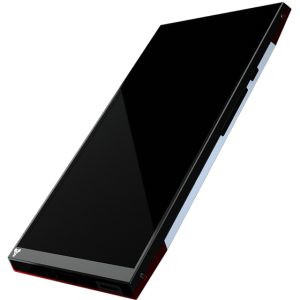 The Turing Phone™ will be available July 31 for pre-order.
Features and Specifications
Dimensions: 151.80 x 77.10 x 9.05 mm
OS: Android OS v 5.1 (lollipop)
Processor: Quad Krait 2.5 GHZ MSM 8974AC
Memory: 16GB, 64GB and 128GB storage
Display: 5.5 " FHD 1920 x 1080 pixels
Network: GSM / HSPA / LTE
Batery: Non-removable 3000 mAh Li-Ion battery
Connectivity:

WiFi 802.11ac
Bluetooth 4.0 (BLE)
NFC (NXP)
GPS / GLONASS
Turing-Unique-Identification X-RFID

Body: Liquidmorphium Frame, Corning Gorilla Glas IV
IPx8 Waterproof
Sensors:

Fingerprint
Accelerometer
Gyro / Compass
Proximity / Light
Temperature / Humidity

Availability: Pre-order July 31
For more information or to acquire the: The Turing Phone™