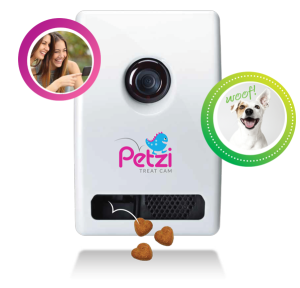 We all know that dogs and cats are man's best friends. It is also know that the health and well being of both human and pets can be extended through constant interaction. Technology has also changed how we interact with our pets.
Created by our friends at Petzila, the Petzi Treat cam enables owners and friends See, Speak, Snap and Treat their pet while they are away. Wi-Fi enabled and connected remotely, securely and directly to your IOS or Android smart device you can mount the Petzi Treat cam almost anywhere in your home.
At the flick of an app you now can watch Fido through 720p HD video. You can also snap photos and the high quality audio interface allows you to talk to your pet.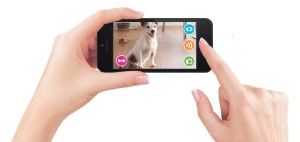 With a simple push of a button you will be able to eject one to three dog or cat treats into the viewing area.
The Petzi App is free to download from the Apple or Google store. It works for devices running IOS 7.0+ and Android 4.0+. Petzila indicates the treat dispenser works for any dry treat smaller than 1″.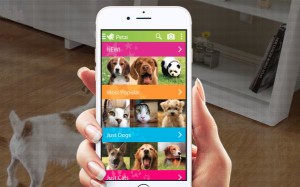 Whether at work during the day or away for an extended trip, the Petzi Treat cam is a simple high-tech solution that will help ensure you maintain contact with Fido or Silvester while you are away.
Specifications
Dimensions: 12.8 x 7.4 x 4.5 inches
Weight: 3.5 pounds
Camera: 30Fps HD 720p video, Wide-angle camera with night vision
Audio: High-quality audio
Multiple mounting options
Connectivity: WiFi
Petzi App: Available for devices running IOS 7.0+ and Android 4.0+
Features:

See: Watch your pet with the live camera feed
Speak: Talk to your pet
Snap: Take photos
Treat: Universal treat launcher
For more information or to acquire the: Petzi Treat Cam
About Petzila, Inc.
Petzila was founded in 2013 with the mission of bringing pets and their owners closer together through today's most popular trends and technologies.