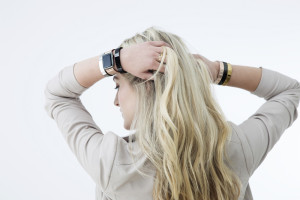 One of the biggest complaints by women about consumer electronics is that behind the glitter of the technology, fashion and artistic appearance is often forgotten. Sometimes with cool gadgets and gizmos the intersection of fashion, business and technology are mutually exclusive.
In order to disprove technological doubters XISTWEAR™ has released a variety of stylish yet durable Fashion Bands and Bracelets for your Apple® Watch, for both men and women. With bands to fit all three Apple® Watch collections, all of them are very comfortable and are available in a variety of colors and sizes.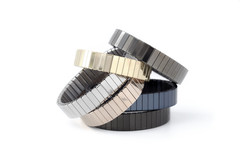 XISTWEAR™offers six classic stainless steel finishes including yellow gold, rose gold, silver, gunmetal, black and navy. Perhaps the most beautiful of XISTWEAR™'s bands and my favorite is the Yellow Gold Fashion Band for the 42mm Apple® Watch . The gold one is chic enough to wear to the office or out on the town.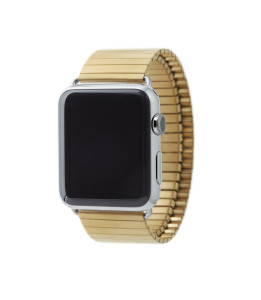 The bands start at $125 and the bracelets at $65. The potential for fashion technology truly glitters as XISTWEAR™plans to expand into Android options, more band materials (leather cuffs, wraps, etc) and will expand the jewelry collection into rings, earrings and necklaces to create a complete collection to pair with the watch bands
XISTWEAR™has proven the Future Of Wearable Technology is Extremely Stylish indeed.
For more information or to acquire the: XISTWEAR™ Fashion Bands and Bracelets for your  Apple® Watch