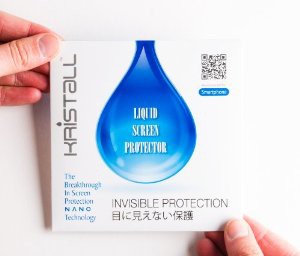 Recently having purchased both a new Smart phone and Tablet, I had to re-experience and resuscitate my pet peeve feelings with the dreaded screen protectors.
Paying extra for a "professional" to apply a thin Screen Film seems awfully extravagant, however the alternative outcome with a self installation aka mis-alignment and smudging. Unfortunately the "professional" at my local tech store needed more work on his profession as his installation on my smart phone resulted in the dreaded fingerprint on the inside of the screen protector film. The fundamental problem with screen film applications is that in order to avoid bubbles, trapped dust, or wrinkles the environment needs to be 100% hyper clean and void of air.
Fortunately all is not lost. A friend of mine sent me an email letting me know that G-ZED Mobile is now selling Kristall Liquid Screen Protector in Canada.
What is Kristall Liquid Screen Protector ? A Malaysian company has developed an easy to use and 100% bubble free, wrinkle free product for smart phones, smart watches and tablets. After you degrease / clean your device with the alcohol wipe, apply the Kristall Liquid Screen product with the pad and then polish the product evenly over the screen. Wait a minute or so for it to completely settle and then your smart device is protected. The High Gloss Finish on the Kristall Liquid Screen Protector is finger mark resistant, water repellant.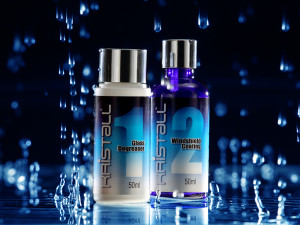 With Kristall your screen is now 9H or equivalent to sapphire. So your shield is protected from (accidental) bumping and scratching. The Kristall Liquid Screen Protector comes in two sizes, one for smartphones and the other for tablets.
So goodbye fingerprints, smudges. Goodbye Screen films and so long professional applicators.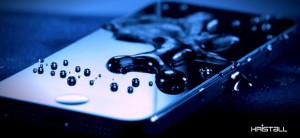 Features and Specifications
Fast and easy to apply
Universal fit for all glass-screen tablets, smart phones and smart watches
Hardness: 9H (equivalent to sapphire)
Water repellent
Lasts one year with a single application

For more information or to acquire the: Kristall Liquid Screen Protector
About G-ZED Mobile
G-ZED Mobile Inc. was founded with the express goal of filling a much ignored gap in the market place. By combining the over 12 years of wireless industry experience of one founder, with the over 10 years of import experience of the other, and the combined 40 years of consumer product and retail distribution experience of both, G-ZED is uniquely positioned to determine what products are launching in the marketplace, which of these require hard to find fashion accessories, and then execute on production and delivery in time for commercial launch of these devices.