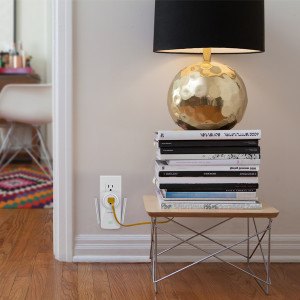 There is so much that students can do with the Internet. Whether it be research, communication or even relaxing to music and gaming. The success of ones' education is highly dependent on the technology and digital communication. The internet has become an essential tool for students.
However, knowing that students will look at cost effective methods, including sharing their internet pipe, our friends at Belkin International have provided the latest in high tech tools.
The Linksys RE6700 AC1200 AMPLIFY Dual-Band Wi-Fi Range Extender will extend your internet coverage for up to 10,000 square feet.
Simply unpack the AC1200 and plug it into a plug half way between the router and the area you wish to extend the Wi-Fi. Do not worry if you do not get it exact because Linksys will let you know during setup if the device has been properly placed.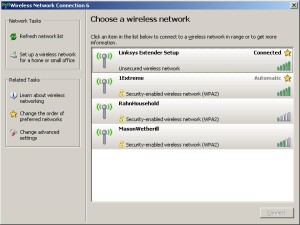 Wait a few minutes and then look for the Linksys Extender Setup signal on your computer/smart device's Wi-Fi list. You can now connect and configure the extender by launching your internet browser and connecting to http://extender.linksys.com.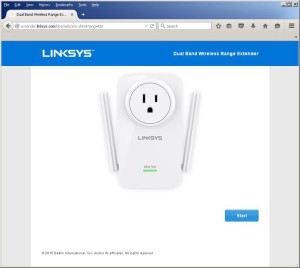 Linksys will now let you know on the configuration via the spot finder technology whether you the AC1200 is placed relative to your router for the optimal performance.
After answering a few semi-technical questions such as the choose the name of your Wi-Fi SSID, what is the password of your Wi-Fi the Linksys AC1200 is set up and ready to use.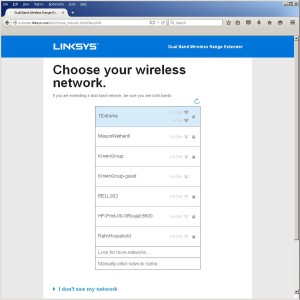 I like a few cool design features on the Linksys AC1200 including that Linksys has made sure that it ensures that you still have a power port available. For those of us with equipment that is Wi-Fi challenged (yes they still exist out there) Linksys also has provided a Gig Ethernet port on the AC1200.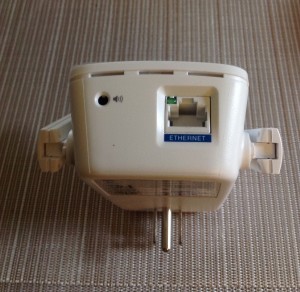 The Linksys RE6700 AC1200 AMPLIFY Dual-Band Wi-Fi Range Extender is truly a wonderful device that both students and non-students will enjoy.
Features and Specifications
Dimensions: 4 x 2.8 x 1.5 inches
Weight: 4.2 ounces
Coverage: Up to 10,000 square feet
Ports: 1 x Gigabit Ethernet, 3.5mm Audio Jack
Buttons: WPS, Reset
Minimum System Requirements:

802.11 a/b/g/n/ac wireless Dual Band router or gateway
Latest versions of Google Chrome™, Firefox®, Safari® (for Mac® or iPad®), or Internet Explorer

Compatibility:

Windows: XP, Vista 32/64, 7 32/64, 8 32/64, 8.1 32/64,
Mac OS X: 10.5.8 Leopard,10.6.1 Snow Leopard, 10.7 Lion, 10.8 Mountain Lion, 10.9 Yosemite
For more information or to acquire the: Linksys RE6700 AC1200 AMPLIFY Dual-Band Wi-Fi Range Extender
About Belkin International
Belkin International has three brands – Belkin, Linksys and WeMo – to enhance the technology that connects us to the people, activities and experiences we love. Belkin products are renowned for their simplicity and ease of use, while our Linksys brand helped make wireless connectivity mainstream around the globe.