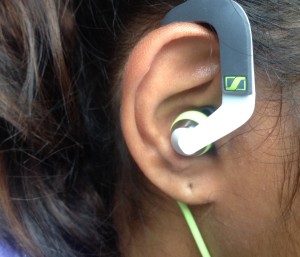 The sweet sound of success at school can only be complimented by the ultimate gadget that will help you chill and release stress. Whether trying to focus in the library, relaxing in the bus or running off the stress of assignments, the Sennheiser MX 686G Earphones will help you to obtain peace and tranquility.
To make sure your concentration does not get disturbed, these lightweight (0.8 ounces) in-ear, acoustic amplifiers provide the users with the ultimate in elegant  deep, audio experience and the slide-to-fit system ensures that personalized, perfect fit.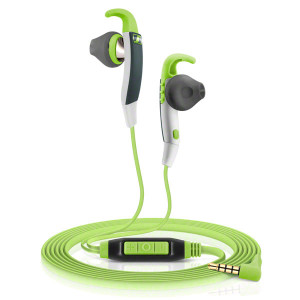 The MX 686G Sport Earphones are wet and water-resistant, so you can feel confident wearing these in the rain or shine. If by chance you get that all important call while on the run, feel confident that the in-line smart remote and mic will help you to respond to the call. The Sennheiser MX 686G is also made out of lightweight material and will take very little space in your your pocket.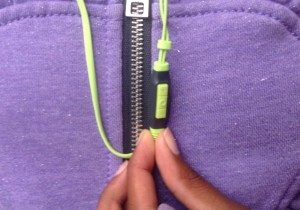 In addition to the stellar voice technology the MX 686G Earphones look and feel as good as it sounds. These earphones are durable, elegant and just plain beautiful.
I love the distinctive high quality crystal clear sound delivered by the Sennheiser MX 686G Earphones . It will motivate you in the classroom to go that extra mile, and on the track to go an extra two.
Features and Specifications
Dimensions: 4.7 x 1.6 x 5.5 inches
Weight: 0.8 ounces
Fit: In-Ear
Color: Multi
In-line smart remote and mic
Hybrid ear adapters
Anti-bacterial ear adapters (SteriTouch)
Compatibility: Most smartphones / portable players (including Android, Windows Mobile and Blackberry devices)
Warranty: 2-year
For more information or to acquire the: Sennheiser MX 686G – Sport Earphones Headphones
About Sennheiser
Since Sennheiser was founded in Germany in 1945, we have been shaping the global audio industry with our revolutionary technological discoveries. These days, our inspired innovations, intellectual curiosity and passion for what we do ensure our products and services are enjoyed wherever people play, broadcast or listen to audio. This is a source of great pride for us