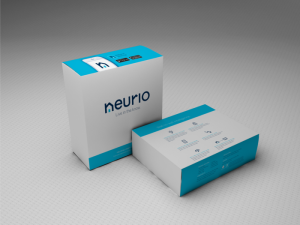 The rising residential energy costs are challenging consumers to seek alternatives. Unfortunately running around and making sure lights and appliances are turned off 24 hours a day is not practical solution.
Having experienced a spike in my energy bill and spending many hours troubleshooting to determine that something as simple as your furnace fan can cause a significant jump in your electricity bill I started to research for a simple solution that can help me isolate my home energy vampire.
Vancouver based Neurio has developed a simple, cost-effective technology solution that will assist households in meeting the rising cost of home energy. The Neurio Home Energy Monitor is a home solution that provides real-time energy surveillance from the fingertips of your smart device.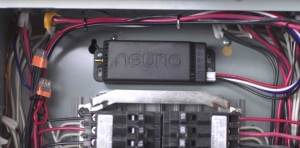 The Neurio IoT solution begins with their Energy Sensors that are installed in your electricity box in less than 15 minutes through 4 basic steps
Mount the sensor
Connect the voltage cables and current transfers
Connect the Antenna
Check your work
For electrical novices (such as myself), you can simply contact your local electrician for help installing the sensor.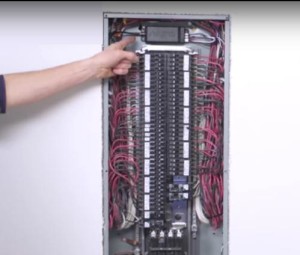 Connecting your Neurio to your Wi-fi Network is very easy.  Once the Neurio Sensor is installed in your electrical panel, it will start broadcasting a "Neurio " WiFi SSID. Connect your Smartdevice to the "Neurio " WIFI network and then configure the smart sensors by opening your internet browser to http://sensor.neur.io . Follow the instructions on the web page (ie enter your home SSID, authentication information etc). Neurio will let you know at the end of the configuration that the information is correct with a single long chime.
The Neurio smart app works with both IOS and Android devices. Operating the Neurio Home Energy Monitor is child's play. You can easily view your real time consumption or perform audits of appliances that are always on to determine what are the home energy vampires.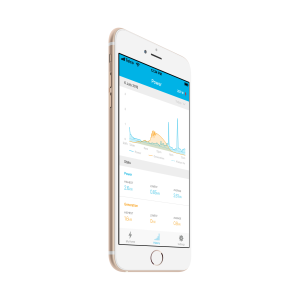 What I love about Neurio's solution are the consumption graphs that provide you with historical information and trends. In addition to this the bill forecasting options allows you to determine (based on hourly energy costs) when it is most cost effective to run appliances.
Finally there is a Smart but Simple solution that works for consumers. With Neurio you do not need to have a degree in Electrical engineering to troubleshoot and isolate devices or a PhD in mathematics to determine the impact on your pocketbook.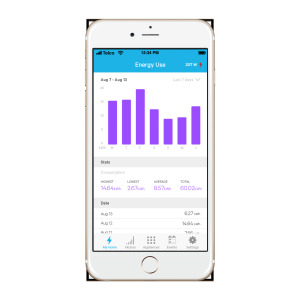 Features and Specifications
Real-time energy monitoring
Historical consumption
Real-Time Energy Monitoring
Always on "identifier"
Bill Forecasting
Energy Saving Tips
Solar Insights
Web APP OS: Compatible with iOS and Android devices
Delivery: Expected to ship in early October
For more information or to acquire the: Neurio Home Energy Monitor
About Neurio
Neurio is a leading home intelligence technology company that's turning the smart home market upside down. By using a single home sensor and some really smart cloud-based analytics,  Neurio can monitor individual electrical appliances from inside a home's breaker panel without the need to install sensors on every device. Homeowners will finally know what's going on in their homes and gain better security, comfort and energy efficiency.