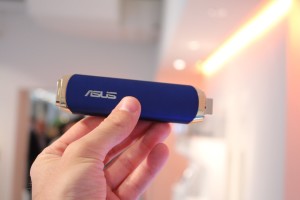 Having experienced the extremely small real estate available when working in a hotel, condo or dorm, I am constantly on the lookout for alternatives.
Having heard this complaint from many of its customers, Asus has announced the PC on a stick alternative. At the size of a USB, the VivoStick TS10 is small and lightweight enough to carry anywhere.
Built upon a Intel Atom (Cherry Trail) processor and running Windows 10, this dynamo is a perfect alternative to the traditional laptop or desktop anchor. The VivoStick PC comes with two USB (1x USB 3.0 and 1x USB 2.0) ports, an audio jack, a Micro-USB for power and an HDMI interface for your monitor.
The VivoStick also comes in multiple colors and utilizes Bluetooth 4.0 and Wi-Fi 802.11 b/g/n for communications. A wonderful alternative for the space challenged.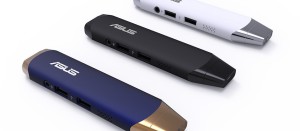 Features and Specifications
Dimensions: 138mm x 15mm x 14mm
Weight: 70g
CPU: Intel Atom (Cherry Trail) processor
Operating System: Windows 10 Home
Memory: 2GB of DDR3L RAM
Internal Storage: up to 32GB of solid state storage\
Communication: Bluetooth 4.0, WiFi 802.11 b/g/n
Ports:

1 x HDMI (output)
1 x USB 3.0
1 x USB 2.0
1 x Micro-USB (for power)
1 x combo audio jack

Colors: Blue and gold, White and silver, Black and black
Release date: TBD
Price: MSRP $129 USD
For more information or to acquire the: VivoStick PC TS10
About ASUS
This visionary approach is why ASUS is a major proponent in bringing quality innovation and design into its users' lives.