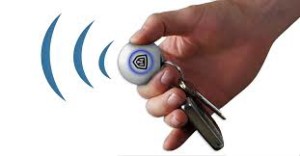 With the Annual "Take Back the Night" Rally coming up, I thought I would share with you information about a small wearable personal safety device. For our readers that are not aware, "Take Back the Night" is an organization who's mission is to end the sexual violence that occurs in our community. It is hard to believe, but it is true. Tragically in Canada, nearly one in three women and one in six men are survivors of some form of sexual assault.
Although awareness and education are two key steps to help eliminate this trend, there are technology gadgets that may help to provide some form of increased protection.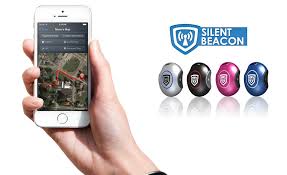 The Silent Beacon is a wearable, Waterproof, Bluetooth personal security device. This device connects via Bluetooth to an application inside your smartphone. Should you require, simply press the device and it will alert your emergency contacts (up to 10). The Silent Beacon also has two way audio connectivity. Simply press and talk into the device and it will connect and allow you to talk with a designated contact.
Another great feature of the Silent Beacon is that it will let your loved ones know exactly where you are via the Real Time Emergency Map information (map, directions, GPS location).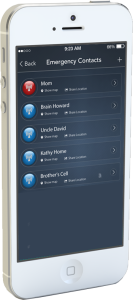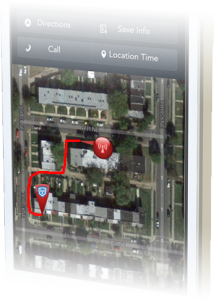 You can interface with your emergency contacts through voice, text or email. The Silent Beacon device is durable, has a three month standby battery life and most importantly there is no mandatory monthly fees and the app is FREE!
Hopefully you will never need to utilize this safety gadget. However if you do, it is good to know that with this safety device you and your loved ones are able to instantly connect.
We encourage our readers to find out more about "Take Back the Night"  organization.  Wonderful organizations such as these deserve our support.
Features and Specifications
Dimensions: 1.5 x 0.3 x 1.5 in
Weight: 14 oz
Color: White, Pink, Blue, Black
Two way audio communication system
Waterproof seal and pressure stress tested
Multi-touch false alarm system
Alerts user when phone is stolen or missing
Rechargeable battery with USB port
3 month standby battery life
Ribbed buttons for easy grip
Loud alert speaker for an added deterrent
App Features:

OS Compatibility:

IOS iPhone 4s, 5, 5c, 5s, 6, 6 plus
Android: Not available at this point, beta version is now being tested

Alert up to 10 emergency contacts
Alerts voice, text, email
View real time Emergency Map information (map, directions, GPS location)
For more information or to acquire the: The Silent Beacon personal emergency alert system
About Silent Beacon, Inc
Silent Beacon, Inc. was established with the vision of providing immediate aid to those in need by allowing our users the ability to instantly locate family members and loved ones who require emergency assistance.