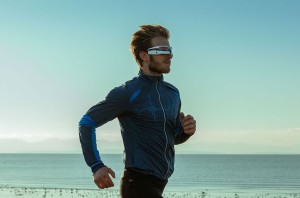 The Olympic games in Rio are less than a year away..  Looking to support and inspire the future generation of athletes, the Recon Jet transforms and enhances the sports training experience.
The Recon Jet can simply be described as a cutting edge, next-gen, wearable consumer sports technology. In addition to providing the user with point-of-view photo and 720p video camera these futuristic eye wear allows you on the go to display the caller-id for incoming calls, answer and display text on its Widescreen 16:9 WQVGA display.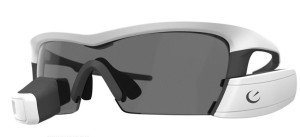 For cyclists, runners, sports enthusiasts you can track performance metrics such as speed/pace, distance, duration, ascent/descent, heart rate, cadence, and power. Unlike other wearable tech, what I love about the Recon Jet is that it is light weight and feels like traditional eye wear.
What I love about the Recon Jet is that it is there when you need it, and out of sight when you don't.  The HUD presents the information you want and when it is needed. The display is out of the wearer's line of sight, and it comes alive when the information is requested by the user. The interface on the device is controlled via taps on the optical touch pad and a two-button rocker.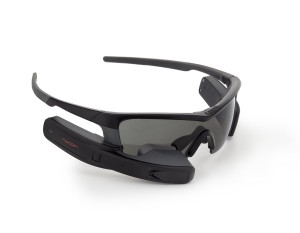 .The Recon Jet runs on the ReconOS an Android based operating system and has enhanced connectivity via GPS, Bluetooth,ANT+™, Wi-Fi and Micro USB 2.0. This is great for being able to sync photos and videos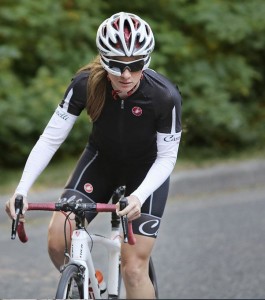 The Recon Jet has delivered the worlds most powerful futuristic smartwear targeted towards sports and fitness enthusiasts..

Features and Specifications
Dimensions, 6.8 x 6.1 x 1.8 inches
Weight: 3.2 ounces
Color:

Frames: Black or White
Lens: Clear, Meteor Grey, Nova Yellow, Special Red Polarized

Operating System:

Eye wear: ReconOS is based on Android
App: Recon App Available for both IOS and Android devices

CPU:, 1 GHz dual-core ARM Cortex-A9
Memory:, 1 GB SDRAM,8 GB flash
Camera: Point-of-view photo and 720p video camera
Sensors: 3D accelerometer, 3D gyroscope, 3D magnetometer, Pressure sensor, Infrared (IR) sensor
Connectivity: GPS, Bluetooth 4.0 (Bluetooth Smart), ANT+™, Wi-Fi (IEEE802.11a/b/g/n), Micro USB 2.0
Display: Widescreen 16:9 WQVGA display
Dual microphones, Integrated speaker
Battery:

Swappable lithium-ion battery
Up to 4 hours of typical use
USB Rechargeable

Controls: Optical touchpad and a two-button rocker
Social media integration: Facebook, Instagram, Twitter, Strava, TrainingPeaks, MapMyFitness
For more information or to acquire the: Recon Jet
About Recon
Intel company Recon believes that instant information, delivered in the right context, can set us free and help us fulfill our true potential.