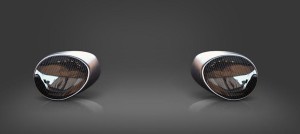 Proving once again that size does not count when it comes to Amazing Technology, our friends at San Francisco based Truebuds have developed the worlds smallest Earbuds.
At a minuscule 14.5 mm in width, these fashionably dynamic dual stereo enhanced acoustic amplifiers interface with your Smart phone, Tablet or Music player through Bluetooth connectivity enabling you to listen to your music from up to 30 feet away. Connecting Truebuds is simply a matter of a few clicks.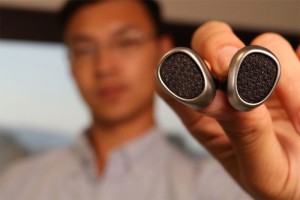 At only 8 grams (per earbud), it would be easy to believe that these lightweight earbuds lack quality acoustic engineering. However, nothing could be further from the truth. Each earbud contains a balanced armature wide range driver. The end result is a full range of extraordinary sound with deep base undertones.
Beyond the sound, Truebuds is powered by a rechargeable Li-Ion battery which provides the end user with 6 hours of heavenly sound. Truebuds comes with a charging case with extends the use of the earbuds to 18 hours.
Whether in your daily commute, or powering your workout, Truebuds are an amazing accessory for work or play. Truebuds are sweat proof, dust resistant and IP 53 water resistant.
Truebuds are available in 6 stylish colors and can be purchased online by supporting the Kickstarter effort. Delivery is targeted to March 2016. The initial Kickstarter offer is only available for another two days.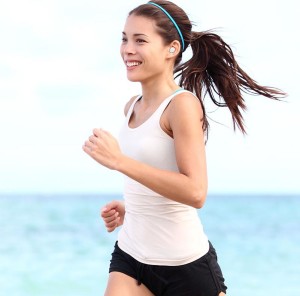 Features and Specifications
Style: In-ear
Dimensions (Earbuds): 20.4 mm x 14.5 mm x 26.75 mm (without earbud covers)
Weight: 8 grams per earbud
Connectivity: Bluetooth
Speaker: Balanced armature wide range drivers
Codec: AptX codec
Durability: Sweat Proof, IP 53 Water and Dust resistant
Battery:

Type: Rechargeable Li-Ion Battery Button Cell
Playtime: 6 hours (18 hours in combination with charging case)
Charge Time: 1 hour
Charging Interface: via charging case

Status: Seeking Funding on Kickstarter
Ship date: March 2016
For more information or to acquire the: Truebuds – The World's Smallest Stereo Cordless Earbuds
About Truebuds
San Francisco Truebuds is made up of a carefully selected team of product designers and mechanical engineers with the necessary skills and experience to bring technologies to market.