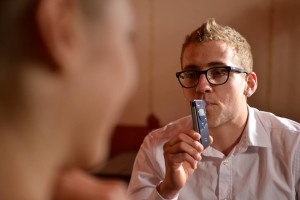 Over the weekend we heard the tragic news reach the airways, television screens and newspaper publications about the tragic death of three young children. Unfortunately in North America, despite the public campaigns by Mothers Against Drunk Drivers (MADD) and the police RIDE program, the message has still not changed the deadly choices made by some consumers.  MADD has attempted to estimate the cost of impaired driving:
The full extent of victimization by impaired drivers in cannot be truly articulated. However the good news is that the solution to this tragic problem is simple. Education and vigilance.
Our friends at US based AK GlobalTech are a strong believer in prevention and have developed a great tool to assist consumers in preventing alcohol caused vehicle injuries and deaths. The AlcoMate® Revo (Model TS200) is a personal digital breathalyzer that is targeted towards both general consumers and professionals (ie Law Enforcement, Medical Professionals, School Administrators etc).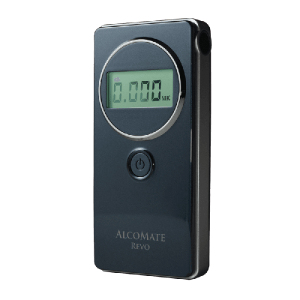 At only 1.0000 oz in weight and small enough to fit into the palm of your hand, this portable Breathalyzer is perfect for both home use and small enough to slip into the Revo Carrying Pouch take with you to your next event or party.
Having take the AlcoMate® Revo for a test spin, I can tell you that this device is very accurate. The combination of PRISM (sensor module) technology and state-of-the-art fuel-cell breath alcohol sensing offers the most reliable, convenient and accurate commercial breathalyzer. The AlcoMate® Revo is accurate to 0.000 – 0.400% BAC (G/DL).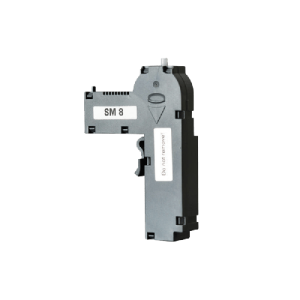 You may what is the technology behind the AlcoMate® Revo . Traditionally breathalyzers lose accuracy over time (usually in one year or less), and the current fix for this loss in accuracy is manual re-calibration. After several re-calibrations, sometimes after even the first one, the sensor may have degraded too far,  AK GlobalTech developed and patented the PRISM Technology. that had addressed this problem with providing the consumer with the opportunity to replace their device with a completely new manufactured, pre-calibrated sensor.
In addition to its portability what I really like is that the AlcoMate® Revo is that you do not need to have an advanced engineering degree to use this device. Using the AlcoMate® Revo is very easy.
Simply turn on the device, Insert one of the supplied 5 mouthpieces into the mouthpiece slot.
Blow sharply and steadily into the device until you hear a click (indicating the test has been completed)
You will now see the WAIT indicator light on the screen
The Breathalyzer will now analyze the sample and your reading will be displayed on the screen in g/dl ("%BAC")
The device will shut off automatically after 15 seconds in order to conserve power.
The AlcoMate® Revo uses disposable mouthpieces, which is important for hygiene and cross contaminating a reading from a previous user. It also runs on 2 x Standard 1.5V AAA batteries.
One thing to note is that when using the AlcoMate® Revo you should wait at least 20 minutes after eating, drinking or smoking before performing a breath alcohol test. It is important that your breath sample contain ONLY lung air. If there is alcohol residue left in your mouth, the test results may be dramatically affected.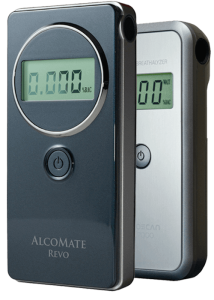 The benefit of using the AlcoMate® Revo is obvious. Slip it into your glove box in the car. It will be great for situations (ie family party, company get together) where a group is having a few drinks together.  Keeping the breathalyzer on hand is a great tool to provide you with a guide. Readers should note that the information obtained from the AlcoMate® Revo cannot be used in court. Although the AlcoMate® Revois a very accurate Breathalyzer, the most accurate method to determine Blood Alcohol Content (BAC) is through a blood test. If you have consumed alcohol, the general rule to follow is ask a friend, family for a ride or call for a taxi.
Features and Specifications
Dimensions: 4.0 x 2.0 x 0.6 in
Weight: 1.0000 oz
Power: 2 x Standard 1.5V AAA (Included)
Display: 4-Digit LCD
Alcohol Sensor: Fuel-Cell with PRISM Technology
Detection Range: 0.000 – 0.400% Blood Alcohol Content (BAC) (G/DL)
Accuracy: +/- 0.005 at 0.10 g/dL (%BAC)
For more information or to acquire the: AlcoMate® Revo (Model TS200) Digital Personal Breathalyzer
About AK GlobalTech
Established in 2001, AK GlobalTech has grown to become a market leader in the advancement of breath alcohol technologies throughout North and South America, and throughout the world.