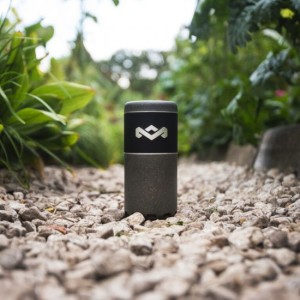 Just released from the brand synonymous with acoustic excellence, the House of Marley Chant™ Sport.
Small and light enough to slip into your pocket or bag, yet heavy and deep enough to play the sounds of any tune from your collection, this portable speaker is designed to unleash your music anywhere.  Two 4.5 watt, 1.75 inch drivers and two passive radiators provide the consumer with sensational, deep, enriched, sensational sound quality.
As to follow the wonderful House of Marley  mantra of looking at ways to contribute to a more echo-friendly world,  the Chant™ Sport is made from recycled blended bio-plastic, silicone and recyclable aluminum housings.
Not only is the Chant™ Sport.IPX7 water-resistant but it is also designed to float, Connectivity to the Chant™ Sport is through Bluetooth 4.0 or for legacy systems via the auxiliary port. The built in microphone makes it ideal to answer that important phone call.
The House of Marley has once again hit an acoustic home run with this immersive 360 Degree Water-Resistant Speaker.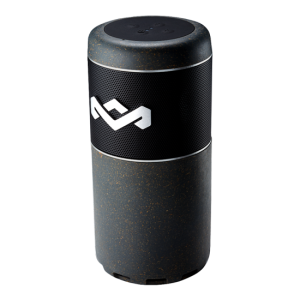 Features and Specifications
Dimensions: 5.9 x 4.4 x 4.4 inches
Weight: 1.3 lbs
Colors: Midnight
Protection: IPX7 water-resistant protection, designed to float
Battery:

Type: Rechargeable Lithium-Ion Battery
Charging: Via USB Charging Cable
Battery Life: Up to 8 Hours of Wireless Play

Built-in microphone
Carabiner Clip
Price: $119.99
For more information or to acquire the: Chant™ Sport
About The House of Marley
The House of Marley audio line is engineered to deliver the Marley "Signature Sound," combining form and function with individual style and core values. Marley headphones and audio systems reproduce your favorite music with smooth, powerful bass, stunningly precise mids and an energized high-end