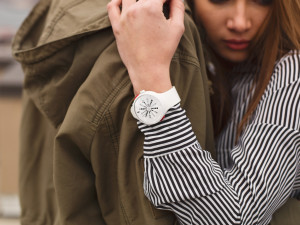 There are moments in time that we would love to cherish. Like our first kiss, When our children were born, or even when tragic events occurred. Like sand stored in a bottle, our friends at What?™ Watch are hoping to help consumers capture moments in time.
The What?™ Watch collection are four sets of high tech distinctive, yet elegant time pieces. Through the power of Bluetooth 4.0 connectivity to your Android or IOS smart phone, these watches stop and record that moment in time.
How does this occur? Well the concept is simple, say for example you were out on that special date and you realized that she was the one. Well all you have to do is tap the red side button on the watch. The time piece will then mark the date and time in the watch through a black or white marking. At the same time it will also sync this information on your mobile device. Your smartphone's GPS will record location information. You have the option now to record a video or snap a picture or upload one from your phone that will be used to represent this moment. The small dot that can be added the e-paper display on a specific month.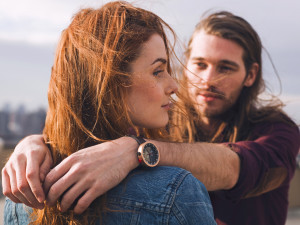 The What?™ Watch app also has social media (ie Facebook, Twitter) hooks so that you have the option of either keeping the photos private or sharing them with customized circles of friends.
Out of the four watches, my personal favorite is Radar. The design is very modern and nothing like other watches out there.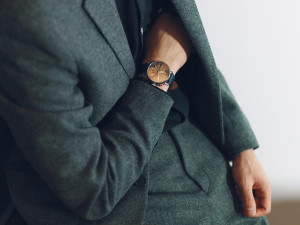 Features and Specifications
Power: Two small coin batteries
Connectivity: Bluetooth 4.0
What?Now App Compatibility: iOS 7.0+, Android 4.3+
Social Media Links: Facebook, Twitter
Classic
Radar:
Modern:
Pocket
For more information or to acquire the: Stop The Time Watch
About What?™ Watch
Launched in New York, Swiss Company What?™ Watch is focused on rethinking traditional timekeeping.