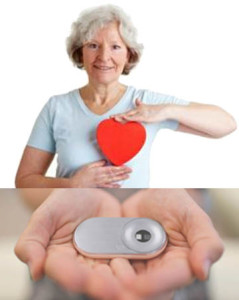 Digital technology has become an integral part of our daily lives. Unfortunately this statement may just be a fallacy for a few of the demographics in our society. Take for example seniors. These older adults face several unique barriers when it comes to adopting emerging technologies. This can be largely attributed to some of the challenges seniors face with new consumer tech including its ease of use and personal benefit.
Our friends at MOCACARE have created a simple  to use device that will help to positively impact the lives of society including seniors. The MOCAheart is a portable, light weight heart scanner that can be taken almost anywhere. Small enough to slip into your pocket, yet powerful enough to provide you a snapshot of your heart health.
The MOCAheart is a battery operated portable device that measures your heart rate and blood pressure. This information is transferred via Bluetooth connectivity to your smartphone where the MOCACARE app provides you with your heart health information on the MOCA INDEX.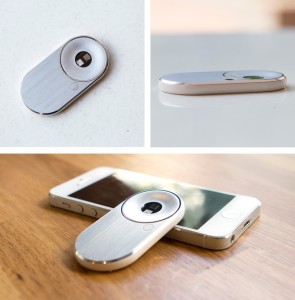 In addition to the convenience and portability, what I love about the MOCAheart is that it is very ease to install and use. Currently it is compatible with iOS (iPhone 5, 5C+, iPad3+, iPadMini, and iPod Touch 3+) devices, but plans are in the works to expand support for Android. Consumers can download the MOCA app for free from the iTunes store. Once you have installed the app:
Turn on your phone's Bluetooth.
Sign up for an account using the MOCAheart app.
Fill in the required profile information. You will now be able to use the device and begin measuring.
Using the MOCAheart is as simple as placing one finger from each hand on MOCAheart  one covering the light sensor, and the other touching anywhere on the top of the device.  After a few seconds you will see your .MOCA INDEX information.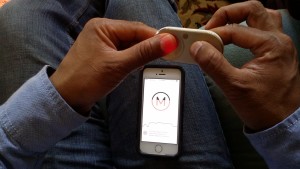 The MOCA INDEX is a qualitative score (from 0 to 5) related to blood pressure, as well as heart rate. A score range of 3 to 5 on the MOCA INDEX, would indicate that you should seek an appointment with your medical doctor.  MOCAheart is also able to detect hand tremor when you are checking your heart health.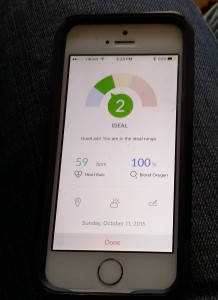 The MOCAheart is small enough to fit into your pocket or purse. Testing your MOCA INDEX is very easy to do and most importantly the information can be tracked and shared (if you want) with your doctor and loved ones.
The MOCAheart i is powered by a Lithium-ion battery that can be charged via a micro USB cable that is provided. When the battery power is low on the device, the light will flash to alert you. Simply plug in the device and watch it recharge in 40-60 minutes.
The MOCA app is meant for privately owning and viewing your data. However consumers have the option to designate contacts to share the information with. The MOCA app can store and provide historical daily, weekly and monthly MOCA INDEX data and trends. To view previous measurements tap "Activity" ob the app, and you will see your current and past measurement results.
For society, proactively monitoring our health and the health of loved ones is important to prevent illness and death and ensure a long and quality lifestyle. Technology devices such as the MOCAheart  are key to help consumers to track their heart health anytime and anywhere.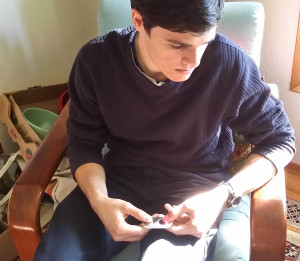 Features and Specifications
Dimension: 1 3/8" x 2 3/4" x 1/4" (35 x 70 x 6.2 mm)
Weight: ~ 0.7~1.0 oz
Material: Medical-grade stainless steel and plastic
Connectivity: Bluetooth 4.0 / BLE (Bluetooth Low Energy)
Water Resistant
Compatibility:

Hardware: iPhone 5, 5C+, iPad3+, iPad Mini, and iPod Touch 3+
Software: iOS 8+, (future plans for Android)

Battery:

Battery type: Lithium-ion battery
Battery life: 7 days (3~5 times use per day)
Battery recharge: 40-60 min by micro USB cable
For more information or to acquire the: MOCAheart – A Heart Scanner at your Fingertips
About MOCACARE
Established in 2013, MOCACARE is headquartered in Palo Alto, California and has an engineering center in Taipei, Taiwan. With our international team of scientists, engineers, designers, physicians, and business leaders from Stanford University, California College of the Arts, and UCSF, we're empowering people to care for their health every day.