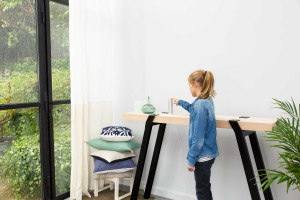 With Christmas only two months away and with the appearance of snow flurries on the horizon, I thought it was a wonderful opportunity to talk about this great gift I purchased for my mother.
In an age of increasing uncertain weather patterns, technology has once again come to the rescue. The Batman and Robin of #IoT High Tech Weather gadgets,the  Netatmo Indoor and outdoor weather stations provides you with a device to monitor both environments. The Netatmo \weather station provides accurate monitoring of temperature, humidity, barometric pressure, air quality and other factors. In addition to providing a localized forecast Netatmo also provides you with accurate information on indoor CO2 pollution levels within your home.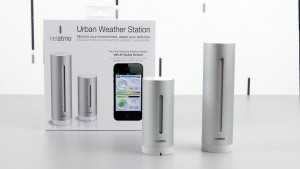 Compatible with IOS, Android and Windows compatible smart devices, the Netatmo weather app allows you to track (in real time) or forecast (long term) your weather environment. In addition to providing traditional day to day (temperature, rainfall, humidity) information, the Netatmo app offers a full seven day forecast by the MetoGroup for a personalized weather tracking information.
I purchased the Netatmo weather station for my mom for a few specific reasons.
First of all it will be very easy for my mom to set up. It also addresses one big peeve my mother has about electronic Gizmos being very clunky and awkward looking. The Netatmo Weather station is small, sleek and elegant enough to sit anywhere within my mother's home.
In addition to being very easy to install, the app provides the consumer with a cornucopia of very accurate information that will have you thinking twice about turning on your TV and listening to the weatherman's forecast.  Given that my mother is a senior, the ease of use is very important for seniors.
Looks great, easy to use, accurate and simple to support.  Netatmo helped me to start my Christmas shopping with a present that will be loved for years to come.  Perhaps every time my mom checks the weather forecast she will be thinking about me also.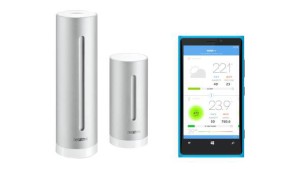 Features and Specifications
Material: Durable Aluminum shell
Dimensions:

Indoor module: 45 x 45 x 155 mm / 1.8 x 1.8 x 6 inches
Outdoor module: 45 x 45 x 105 mm / 1.8 x 1.8 x 4.1 inches

Units of Measurement: °F and in Hg (Imperial) °C and mbar (Metric system)
Power:

Indoor module: USB wall adapter
Outdoor module powered by 2 AAA batteries

Water Resistant
Compatibility:

IOS: iPhone 6 Plus, iPhone 6, iPhone 5s, iPhone 5c, iPhone 5, iPhone 4s, iPhone 4, iPad mini, iPad (4th generation), iPad (3rd generation), iPad 2, iPod touch (5th generation)
Android: Android devices with 4.0+ and access to Google Play
Windows: Windows Phone devices with 8.0+

Connectivity: Wi-Fi 802.11 b/g/n compatible (2.4GHz)
Distance: Long range 100m
For more information or to acquire the: Netatmo Weather Station for Smartphones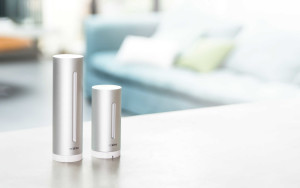 About Netatmo
Founded in 2011, Netatmo is an innovative company developing consumer electronics for a better and connected lifestyle. Netatmo carefully designs their products' mechanics, electronics and embedded software. Netatmo industrializes them with the finest quality standards and designs the mobile and web applications that unleash their capabilities.