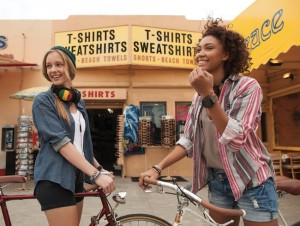 The absolute must have for any smartphone, tablet, music player, game station or television is a great selection of headphones. However, when it comes to music accessories, there are an endless selection. So it is very important to take into consideration 4 factors when selecting your headphones
Look, Feel, Sound and Impact
Our friends at The House of Marley are masters in the Art of Sound and have a variety of headphones that will accommodate the most selective consumers. One of my favorites is the Rise Up™ Over-Ear Headphones
These over the ear headphones are absolutely amazing! Available in four stylish designs. My favorite being the Saddleside. Lightweight and elegant to the touch, the leather feel very comfortable over your ears. As a person who listens to hours of music and movies, this factor is key for me.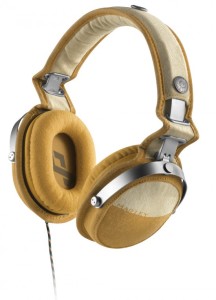 The most important feature when it comes to any acoustic device is sound. The Rise Up™ Over-Ear Headphones may look and feel good, but you may ask how do they sound? Well the answer is quite simple. The Rise Up™ Over-Ear Headphones bring some serious sound game. When listening to classical, jazz and even modern music you can hear the intense, deep bass response and well-defined, crisp high-mids. Both at mid and top volumes, there's no distortion.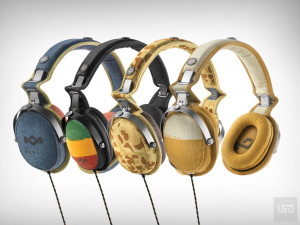 As to follow the wonderfully Eco-conscience The House of Marley mantra of looking at ways to contribute to a more environmentally aware world, the Rise Up™ Over-Ear Headphones is made from rewind fabric, which is a blend of reclaimed hemp and organic cotton mixed with fibers of recycled plastics.
In summary the Rise Up™ Over-Ear Headphones are sensational looking, exceptionally comfortable, deliver top-notch audio and are created to impact your life and help the planet.
Features and Specifications
Dimensions: 8.62″ x 8″ x 4.84″
Weight: 2.5 lb (1.1 kg)
Cable Length: 4′ cable wrapped in braided fabric
Colors: Saddleside, Camelside, Camoside, Rastaside
Connector: 1/8″ stereo connector
Material:

Aluminum body cover
Leather ear cushions
Rewind fabric (blend of reclaimed hemp and organic cotton mixed with fibers of recycled plastic)

In-line Mic
3 button iOS remote
For more information or to acquire the: Rise Up™ Over-Ear Headphones
About The House of Marley
The House of Marley audio line is engineered to deliver the Marley "Signature Sound," combining form and function with individual style and core values. Marley headphones and audio systems reproduce your favorite music with smooth, powerful bass, stunningly precise mids and an energized high-end. Built on a rock solid foundation of first in class performance, the House of Marley designs are systems for you to enjoy your music, your lyrics and your soundtrack in a unique and highly personalized way.

Marley products are sustain-ably crafted from earth-friendly materials including our exclusive REWIND™ fabric, cotton and canvas textiles, recycled plastics and metals, bamboo and Forest Stewardship Council-certified woods.