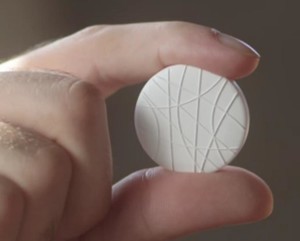 Friends and family who know me are aware that I constantly am misplacing my keys and my cat.
The "find my key" game is an almost daily occurrence. My morning commute gets delayed by at least 10 minutes with my frantic household search of my pockets, pants and rooms.
On the other end of the spectrum, Losing my cat is not a daily occurrence.  However given that I live near a ravine, sending out the neighborhood search party to find him, is time consuming and painful. Gizmo my cat likes to explore the neighborhood. His technological intelligence seems to be quite a tune to the ring of my home phone. As a result, his great escape into my neighbors yard or the nearby forest is timed well to occur as I am answering the phone.His stealth camouflage nature among the vegetation has resulted in me walking by him many times.  Unlike my key losing experience, Gizmo's walk is not limited to a fixed area.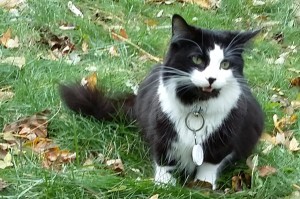 Having heard my cries, my friends at Wuvo have developed a high tech solution for both of my problems. The Wuvo Spot is a small, lightweight IoT tracking device.
At the size of a quarter, this device can be tagged, attached, hooked, attached to your keys, pet, camera or any other precious item and pairs with your (iOS or Android) Bluetooth phone. Whether at home or far away, your smart phone will give you visual directions to track your stuff. And when you get closer, you can utilize the audio beeping feature to help you narrow down the location.

I love two of Wuvo's really cool features: Geo-fencing and Crowd Finding . For our readers who are not aware,  Geo-fencing is a location-based service that enables me to set boundaries or a virtual fence.  It allows me to be alerted when Gizmo has gone out of my yard.
What is Crowd Finding you may ask? Well the Wuvo Spot utilizes a community search feature that enables friends and family help find your device.  It is the modern high-tech example of the Posse from the Wild west.
If by chance you lose your Wuvo Spot, well don't fret. Each Wuvo Spot has a unique serial number so it can be returned back to you through the Wuvo website.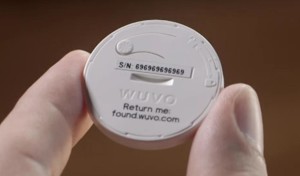 Features and Specifications
Dimensions: 33mm x 5.4mm
Weight: 6 grams (0.2oz)
Range: Approximately 100 ft
Battery Type: Replaceable CR2032 coin cell
Battery Life: Lasts up-to 6 months
The Spot App:

OS Compatibility: iOS (7.0+) and Android (Jellybean 4.3+) phones
Requirements: BLE or Bluetooth 4.0
Compatibile Devices:
For more information or to acquire the: Wuvo Spot
About Wuvo
Founded by Sam Wu and Steven Chen in 2013, Wuvo is a San Jose technology startup made up of a passionate small team of geeks, introverts, extroverts, right brains, and left brains – (hardware engineers, product designers, software engineers, community managers, product managers) all with a shared passion of building amazing products people would love to use.