Smart phones have become a wonderfully irreplaceable technology that provides us with the ability to communicate with friends, family and colleagues no matter where we are. However, there is a dark side to this technology as smart phone use in the car has resulted in tragic circumstances. According to the National Highway Traffic Safety Administration (2009) 84% of distracted-driving-related fatalities in the US were tied to the general classification of carelessness or inattentiveness.
That is one of the reasons that for this upcoming holiday season I have purchased this cool technology from our friends at Parrot. The Parrot MINIKIT Neo 2 HD is the next generation in wireless communication that enables you to communicate without having to pick up your smart phone.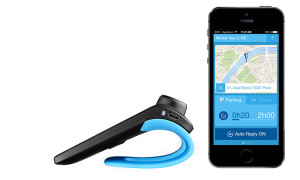 Leveraging Bluetooth, hands-free calling and compatible with Android and iOS phones you can activate the Neo 2 MINIKIT's voice recognition simply by saying the key word 'MINIKIT.  Aesthetically, available in four stylish, vibrant  colors,and very slim to the touch (at 45 mm) you may just forget that the MINIKIT Neo 2 HD  wasn't built into your vehicle.  The feature that I love the most is the Dual Mode capabilities that enable this device to connect to two phones simultaneously. The NXT speaker provides the consumer with very good audio quality while the Parrot NR3 mono microphone with temporal coherence ensures that your voice can be heard crystal clear.

If you are looking for a great gift idea for this Christmas than perhaps you should consider the Parrot MINIKIT Neo 2 HD.   Simple to set up, loud and clear, compatible with all Bluetooth enabled devices, this great looking Gizmo might save your life and others.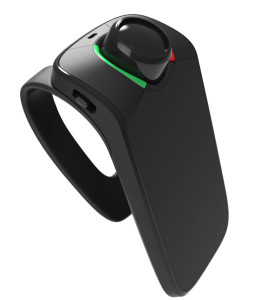 Features and Specifications
Dimensions: Length: 95 mm / 3.74″ x Width: 54 mm / 2.12″ x Thickness: 45 mm / 1.77″
Weight: 67 gr / 2.36 oz
Battery: Lithium-Ion 1000mAh
Battery Life: up to 10 hours" conversation
Battery Charging: Micro-USB: to recharge, 3 hrs maximum charging time
Connectivity: Bluetooth v4.0 Bluetooth range: 10 meters maximum – 32 feet maximum
Compatible with all brands of Bluetooth phones
The 'MINIKIT Neo 2′ App

Compatibility: iOS & Android
Magic word Activate/deactivate
Auto Reply SMS / rejected calls
Find my Car
Parking and Driving time reminders
Voice Recognition and Pairing Help

Voice recognition – Nuance Technology
Vocal synthesis – Text-To-Speech (TTS)
Full duplex 3W speaker
For more information or to acquire the:
Parrot MINIKIT Neo 2 HD
About Parrot
Parrot designs, develops and markets consumer products for smartphones and tablets as well as high technology solutions in Automotive and UAV business.