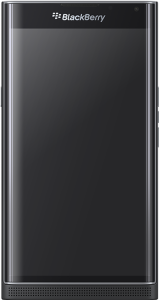 BlackBerry®, the maker of secure mobile communication devices has released a new phone that it is hoping to revolutionize the way you communicate.
The BlackBerry® Privacy or Priv phone takes a radical detour in philosophy for this Waterloo tech giant. At first glance, this phone looks quite similar to what can be seen on the market The 5.4-inch QHD AMOLED dual curved screen mobile device has a Qualcomm Snapdragon processor which runs on the customized Android 5.1.1 (Lollipop) OS. Apps can now be purchased and downloaded via the Android traditional Google Play market.
However there are some features that distinguishes this phone from the rest. Beginning with the BlackBerry® bread and butter optional physical keyboard that comes standard with every PRIV. However BlackBerry® also provides users with the option to forgo the physical and leverage the virtual keyboard.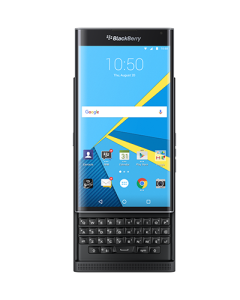 Other legacy BlackBerry® features are preserved including the ever popular BlackBerry® Hub that simplifies how you store and browse your inbox messages from email, social media (twitter, Facebook etc), SMS and calendar invites. The PRIV also has an extensive battery life. At approximately 22.5 hours of mixed (app) use and 1.5 days on stand-buy, if this battery doesn't meet your needs then this writer humbly suggests you purchase a generator 🙂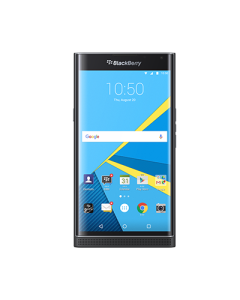 Beyond these bells and whistles, BlackBerry® is homing that the biggest selling point of the PRIV is helping users to control who gets their information and when. DTEK™ by BlackBerry® for Android™ lets you know when your privacy could be at risk so you can take action to improve it. In addition to being able to monitor and control your apps, the PRIV also provides you with a cool feature that allows you to control who can access hardware such as your microphone, camera and location information.
As a Android enthusiast I love that BlackBerry® has jumped into the Android pool. I guess the big question will be whether other consumers will step up and spend $899 on this phone.
Features and Specifications
Size (L x W x D): 147 x 77.2 x 9.4 mm
Weight: 192 grams
Memory: 3GB Low Power RAM, 32GB Flash, Hot-swappable Micro-SD slot (up to 2 TB)
Processor: Qualcomm Snapdragon
Screen : 5.4-inch QHD AMOLED dual curved screen with 1440 x 2560 resolution
Operating system: Android 5.1.1 (Lollipop)
Camera:

Rear: 18 MP dual-flash Schneider-Kreuznach certified
Front: 2 MP with 720p video

Battery: 3,410 mAh
Battery life: Mixed usage up to 22.5 hours
Touch Capabilities: 10 point multi-touch, supports passive stylus, glove mode, touch keyboard
Voice: Integrated speaker and 3 microphones
Connectivity (Ports): USB 2.0, NFC, Bluetooth, Wo-Fi 3.5mm (headset)
Status: Available for Pre-order
Ship Date: Week of November 9, 2015
Price (pre-order/ 2-year contract): $899/$399
For more information or to acquire the: BlackBerry® Priv
About BlackBerry®
A global leader in mobile communications, BlackBerry® revolutionized the mobile industry when it was introduced in 1999. Today, BlackBerry® aims to inspire the success of our millions of customers around the world by continuously pushing the boundaries of mobile experiences.