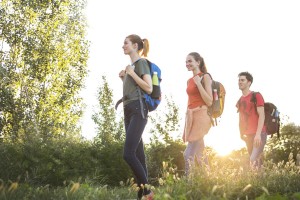 We have all been told that we need to drink at least eight glasses of water daily. The confusion comes around what we can drink and are we actually achieving this daily goal. For example, many of us know that sports drinks, flavored water, coffee and tea do not count. Added sugars and chemicals actually prevent proper hydration and caffeine can dehydrate our bodies.
However over hydrating can be just as dangerous.  Consuming large amounts of water when exercising can be just as serious and have dangerous results. Hyponatremia, or low blood sodium, generally happens after drinking too much plain water.   Hyponatremia can lead to adverse effects and tissue damage, and interfere with brain, heart, and muscle function.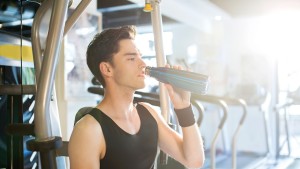 Hoping to help us track and meet our water intake needs our friends at MOKIT have introduced the SEED smart water bottle. This technologically astute device not only keep track of how much you have consumed but it also makes sure what you are consuming is optimal.

By simply touching the lid on the SEED smart water bottle the LED display will let you know what temperature your water is at. When you close the lid, the bottle will let you know how much water you have consumed to point.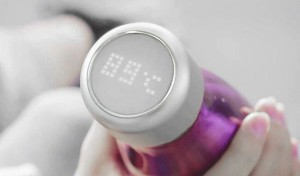 Made out of Imported Japanese stainless steel (external) SEED's powerful insulation will keep your water cold for up to 24 hours. It will also keep your hot drinks warm which will be great for the upcoming winter. I also love the stale water warning, that lets you know when your aqua has gone bad.  SEED can also connect to your Android or iOS smart phone via Bluetooth 4.0 technology.  It is compatible with many fitness and health apps including Apple's HealthKit, Fitbit, Jawbone, Runkeeper, and Healthkit and will help you track your water intake daily in addition to your other fitness stats.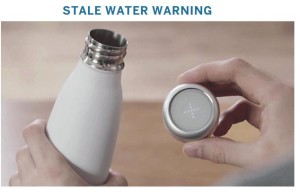 The SEED smart water bottle is available in 3 sizes (12oz, 14, oz, 17oz) and in 12 vibrant colors. Our friends at MOKIT are currently seeking backers. Delivery of the bottle is expected to be in January 2016, so head on over to Indiegogo and support the SEED smart bottle campaign.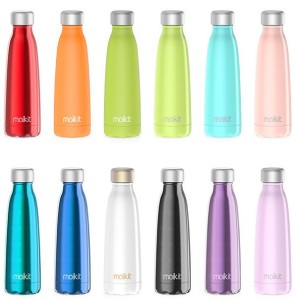 Features and Specifications
Bottle Size & Capacity

71.5mm x 211mm – 12oz/ 350ml
73mm x 233mm – 14oz/ 420ml
76mm x 256mm – 17oz/ 500ml

Colors: 12 amazing colors
Display 15 x 5 LED lattice screen
Smart phone compatibility: Android & iOS
Connectivity: Bluetooth 4.0 BLE
IPX68 Waterproof
Battery: 2 x CR2477 batteries (2000mAh Battery pack)
Battery Life: > 1 year
Material (bottle): Imported Japanese stainless steel (external), copper inlay (internal), nitrogen welding
Material (cap): Dupont aluminum allo & tritan
Features:

Daily water consumption
Real Time water temperature
Hot or Cold water temperature preservation
Stale water warning

App Integration: Apple's HealthKit, Fitbit, Jawbone, Runkeeper, and Healthkit
Status: Pre-order on Indiegogo
Availability: January 2016
For more information or to acquire the: SEED smart water bottle
About MOIKIT
MOIKIT is a smart hardware company committed to healthy lifestyles. It helps people develop healthy life habits and leads trends for high-quality life.