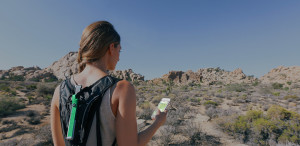 Today the vast convenience of mobile phones can be offset due to reliability issues of the mobile network in comparison to its landline predecessor.
When the mobile phone networks came into existence 1990s, the call reliability was good. There were few subscribers however the service was very expensive. Today although calls are significantly cheaper, due to increase in subscriptions carrier networks are challenged especially during emergencies. During natural disasters such as Hurricane Sandy and tragic events such as the Boston Marathon bombing have shown us that mobile networks cannot cope with the surge in use. One of the evident signs that a cell network has reached its limit is when its customers see an increase in dropped calls.
Unfortunately beyond emergencies, this type of meltdown has become far to common place. Take for example during the Christmas period when the flood of new gift phones are being purchased and turn on. Increased unexpected usage has resulted in stretching the capabilities of our digital networks.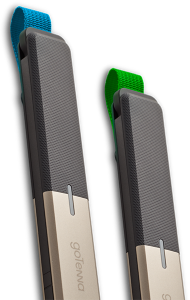 That is why for emergency purposes I have looked at investing in an alternate solution. The goTenna is a cognitive digital radio communication system that leverages your smart phone without depending on the limitations of digital phone networks.
This small, light weight device works with both Android and iOS device attaches externally to your bag, backpack or any other gear and enables you to communicate to your loved ones via text messages.  No cell phone service or WiFi service is required.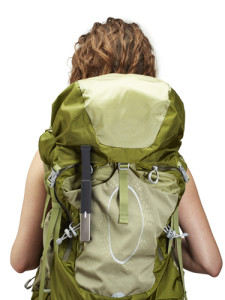 In order to utilize the goTenna. After downloading the app on to your phone. Pair your phone with the goTenna via Bluetooth-LE. Select "1-to-1 Chat. select your contact (or type in the ID number), type your message and hit "Send". You will be able to communicate with your family or friend who have a goTenna on the other end.
Having experienced car problems in the middle of no where during winter ice storms, I love that goTenna has included the potential life saving GPS location service  (with detailed maps) so that in emergencies you can be easily located. The goTenna app also has a "Shout Chat" feature that provides you the capabilities of communicating to anyone within range.
A great alternative, the goTenna will become my inexpensive communication lifeline.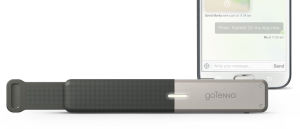 Features and Specifications
Dimensions (non extended): ~5.8 in x 1 in x 0.5 in or 147.3 mm x 25.4 mm x 12.7 mm
Weight: ~1.8 oz or 52 g
Connectivity: Bluetooth-LE
Colors: Pairs blue/green, orange/purple
Flash memory good for 100's of messages
Compatibility: iOS 8.4+ or Android 4.3+ smart devices with Bluetooth
Features:

Send/Receive Text Messages (up to 160 characters)
GPS Location Services on detailed offline maps
Shout Broadcasts to anyone within range
1-to-1 messaging
Group messaging (up to 10 users)

Battery:

Battery Type: Rechargeable lithium-polymer battery
Battery Life: 20+ hours (on standby)
Battery Charging: Micro-USB
Charging Time: ~ 1 – 2 hours to fully charge

Security: end-to-end encryption, 224-bit elliptic curve public-private key ciphering
Durability: weatherproof, water-resistant, dust-tight
Antenna
2-watt radio
For more information or to acquire the: goTenna
About goTenna
Based in Brooklyn, goTenna is a hardware startup founded by siblings Daniela and Jorge Perdomo, who came up with the idea after Hurricane Sandy.