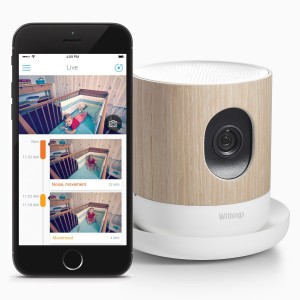 From the young extended to seniors, the every increasing footprint of technology within our lives is tremendous.  Some may view this trend as somewhat Orwellian, but others such as myself see the positive changes as a result
Our friends at Withings have released the new Withings Home Baby Monitor to help you ensure your baby is safe. This light weight, modern looking multi-sensor, high quality camera has the latest in baby monitoring technology including a HD live stream directly to smart phone,two-way HQ audio with "push-to-talk" options, infrared night vision and motion and noise detection alerts.  Parents have the choice of automatically storing video recording to the cloud which provides them with the option to go back in time and view or share.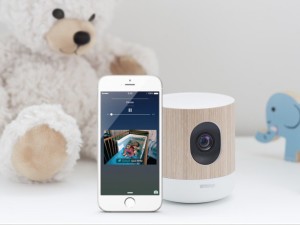 What I love about the Withings Home Baby Monitor is that they have included many parent friendly options including dynamic LED-connected lullaby sound programs which will ensure baby Gizmo is soothed to sleep with gentle sounds.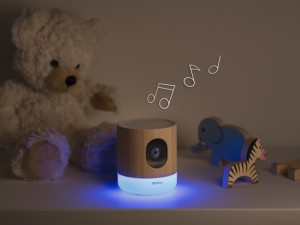 The Withings Home Baby Monitor can be connected to your Android or iOS smart device quickly and in addition to monitoring video you can take pictures and be notified of changing data from the monitor's sensors.. The real-time air quality feedback ensures mom and dad can breath easy knowing that Gizmo's air is being watched.  You can activate a push-to-talk mode from either app or play a lullaby.
Withings provides the parent with a classic design looking, however they also provided two additional covers (blue and pink), to ensure this Gadget aesthetically fits into the baby's room. What a wonderful gift for you or your friends and family.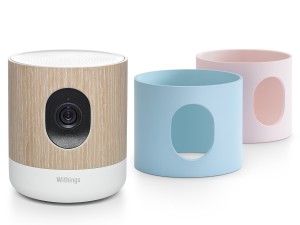 Features and Specifications
Dimensions: 10.8 x 4.9 x 7.8 inches
Weight: 1.3 pounds
Camera Features

Video: 5 Mega pixel lence up to 1080 p
x12 zoom with auto enhancement
135° wide angle lens

Dynamic LED-connected lullaby sound programs
Real-time air quality feedback
Video recording, Events recorder, 48h timelapse
Baby Monitoring

HD live stream directly to smart phone, tablet and tvOS (Home App on Apple TV)
Two-way HQ audio with "push-to-talk" option
Fine-tune alert thresholds
High-quality enhanced infrared night vision
Motion and noise detection alerts in your interactive diary

Compatibility: Android, iOS, Apple Watch, and tvOS
LED-connected lullaby sound programs
Built in nightlight
Ports: Ethernet, Micro USB
Connectivity: WiFi, 3G, 4G, Ethernet
Power supply via micro USB (5V 2A)
Cloud video recording (optional)
Modern, classic design with two additional covers (blue and pink)
For more information or to acquire the: Withings Home Baby Monitor
About Withings
Withings leads the connected-health revolution by inventing beautiful, smart products and services that help people become happier and healthier. Founded by visionary innovators Cédric Hutchings and Eric Carreel in 2009, Withings is committed to creating enjoyable, empowering experiences that easily fit into our daily lives.