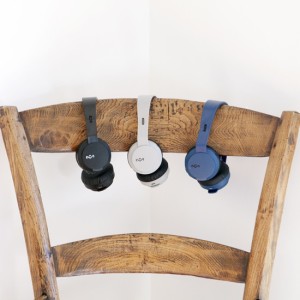 Just in time for Christmas our friends at House of Marley have released a new high tech audio headphone gear based on its higher quality of eco-conscious design. The REBEL™ is an affordable deluxe on-ear Bluetooth® headphones. These eco-conscious audio acoustics are made out of "blended materials based on bio-mass and eco-plastics to ensure a balance of durability and environmental sustainability"
Aesthetically the House of Marley engineered a Luxe padding and Regrind silicone rubber headband into the REBEL™ Bluetooth® making these on-ear headphones extremely comfortable to wear. If you are like me and you take your headphones on your business trips, this feature is perfect for those long airplane or car drives. The rechargeable lithium-ion battery will also ensure that these headphones last almost as long as your work day or for up to 8 hours of continuous play.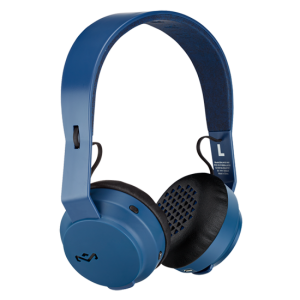 The House of Marley has raised the bar with these premium Bluetooth headphones.  The 40mm moving coil drivers within the REBEL™ provide consumers with a detailed yet balanced sound. It is amazing that the House of Marley was able to put together so many high quality design features into the REBEL™ Bluetooth® on-ear headphones but yet is still able to maintain the relatively low price.
The sheer comfort and price of REBEL™ make it a perfect companion for you, whether at work, working out or at play. Available in three distinctive colors of black, grey or navy, these headphones retail for $69 and are available either online at House of Marley or many of your favorite retailers nationwide.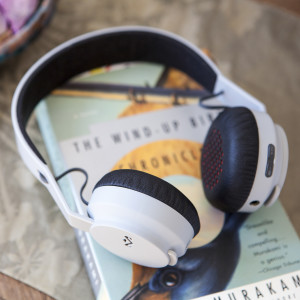 Features and Specifications
Material: Bio-mass and eco-plastics
Colors: black, grey or navy
Connectivity: Bluetooth 4.0 with A2DP stereo audio
Battery:

Type: Rechargeable lithium-ion battery
Length: Up to 8 hours of continuous play

Wireless controllers
Integrated mic
Optional removable cable with in-line microphone and button controller for wired use
For more information or to acquire the: REBEL™ Bluetooth® on-ear headphones
About House of Marley
The House of Marley audio line is engineered to deliver the Marley "Signature Sound," combining form and function with individual style and core values. Marley headphones and audio systems reproduce your favorite music with smooth, powerful bass, stunningly precise mids and an energized high-end