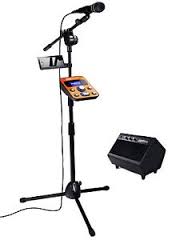 If you are still working on removing names from your Christmas gift list then perhaps you would consider this. Whether for the selective teen who loves tech or the adult who just wants to have fun the Singtrix Party Bundle Home Karaoke System is the perfect gift that will bring everyone together and get the party started.
Designed to bring out the fun in your next gathering, Singtrix will get everyone off their feet. With features such as natural pitch-correction and hard tune, average singers will be magically transformed and sound great.  Consumers can choose from more than 300 amazing studio-quality vocal effects, vocal harmonies, vocal morphing and presets covering almost every genres and generation of music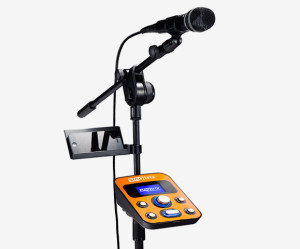 Having done my best (or in my case my normal) singing voice, I can attest to the amazing way that the Singtrix Party Bundle Home Karaoke System will make bad singers sound great. I love the instant back-up singer feature that makes your voice sound like a professional musician.
Karaoke has always been fun for the family, but the Singtrix Party Bundle System elevates Home Karaoke to another level.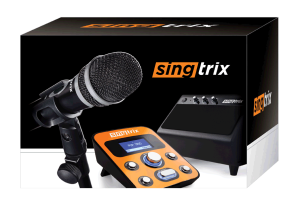 Features and Specifications
Dimensions: 21 x 14 x 14 inches
Weight: 25 pounds
Natural Pitch-Correction and Hard Tune
Instant Back-Up singers
Hi-Fidelity 2.1 Home Theater System
Custom Pro Quality Microphone with Built-In "HIT" Control
For more information or to acquire the: Singtrix Party Bundle Home Karaoke System
About Voxx Electronics
Voxx International is a world leader of Consumer Electronics, High Definition Audio, Automotive Security and Mobile Entertainment systems