At #CES2016 you see the most amazing and breath taking Gadgets. Take for example your typical stylus. Our friends at Beüler® have transformed this digital writing device into Gizmo wizardry. The New Beüler ® Combo Pen & Stylus with Built-in Phone Charger is a device you would see from a James Bond film,
It is a Gadget that wants to be more than just a pen. Small, light weight you can utilize it as a typical pen or a digital stylus for your tablet or phone. To change between the stylus and pen takes a simple twist of the hand. With its minute rechargeable lithium ion battery you can charge your mobile phone with an extra two hours of talk time.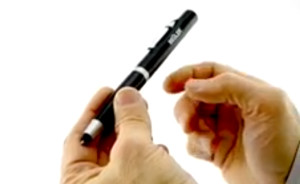 The elegant design of this amazing stylus is extended to this device's charging configuration which is well hidden in the device's body. To charge your mobile phone simply unscrew the New Beüler ® Combo Pen & Stylus The New Beüler ® Combo Pen & Stylus has a built-in 8 pin adapter to directly charge an iPhone and a micro USB port for Android devices.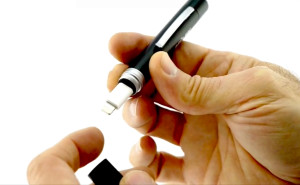 In order to charge the pen itself, pull out the pen's cap, plug you simply connect it to via the micro USB port to your power plug, laptop or portable battery. The stylus also has a blue LED light which lets the user know when the stylus is fully charged.

Features and Specifications
Pen: Black Ink based
Digital Stylus
Compatible: Android and iOS devices
Battery:

Type: 600 mah Rechargeable Lithium ion battery
Battery Life: An additional 2 hours of talk time for your mobile device
Charge Time: 2 hours to fully charge the battery
Charge: micro USB connector
Charger Interfaces:

built-in 8 pin adapter to directly charge iPhone
micro USB port for Android devices
For more information or to acquire the: New Beüler ® Combo Pen & Stylus with Built-in Phone Charger
About Beüler
California based Beüler (a brand of Accele Electronics Inc – www.accele.com) creates new and unique products that challenge industry norms and create excitement in the mind of the consumer