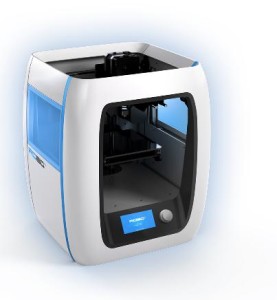 3D printing was one of the surprises of #CES years past. We've all heard of 3D printing from news reports and various articles. Although the industry had exploded within the last few years, until recently, 3D technology has been still at the realm of science fiction with price tags out of the reach of consumers. Although there are a multitude of companies who hope to capture the heart of the people, many of them lose consumers at their wallets. Bottom line is little headway has been made with mainstream consumers due to the cost and the ease of use.
At the #Showstoppers at #CES2016, Southern California based ROBO 3D hoped to change the industry trend with one of their major products announcements  The ROBO 3D R2 Mini is an entry level affordable 3D printer that will help novice 3D consumers get their feet wet.
With a cost of under $1,000 and small enough to fit on your kitchen counter, the ROBO 3D R2 Mini is step in the right direction for the 3D market.  The ROBO 3D R2 Mini's size makes it ideal for the home office, work bench or even kitchen.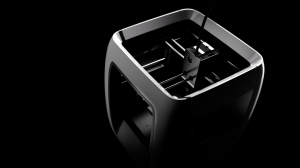 However don't let the size of the Mini fool you. Like it's bigger brother the R2, the Mini can print at a blazing speed of 300mm per second.
As far as usability goes the  ROBO 3D Mobile software allows you to connect to this mini-dynamo from your Smart phone or Tablet and bring your smaller 3D creations to life.
I love that ROBO 3D has taken great steps in order to address typical pet peeves with 3D technology.  Will it result in consumers taking a leap into the 3D market ?  Only time will tell.
Features and Specifications
Build Volume: 5″ x 5″ x 5″ (125 cubic inches)
Print Speed: 300mm per second
Layer Resolution at 20 microns
Support for paste, ceramic extruders and bio-printing extruders
ROBO-Mobile:'

Mobile connectivity: enhancement to print directly from your smartphone or Tablet
Wi-Fi connectivity
For more information or to acquire the: ROBO 3D R2 Mini
About ROBO 3D
Founded in 2012, ROBO 3D is a California based manufacturer of 3D Creation machines. We bring an experience and ecosystem to consumers in the form of 3D machines, content, and new materials!